Oil Price to Rise in 2H18 with OPEC, NOPEC Cut Extension
|
Friday, December 01, 2017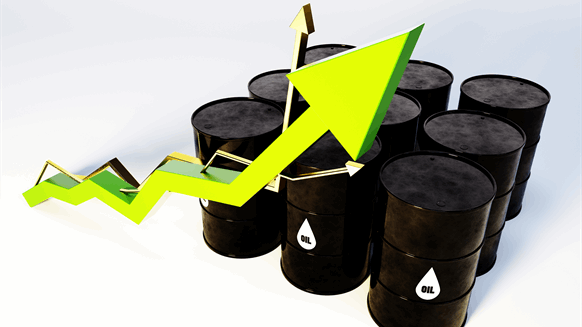 Supply-demand balance expected to tighten in second half of 2018.
The OPEC and NOPEC agreement to keep current production restraints in place through 2018 will contribute to an oil price increase in the second half of next year, according to Wood Mackenzie.
"The stakes were high for OPEC," Ann-Louise Hittle, Wood Mackenzie vice president of oils research, said in a statement sent to Rigzone.
"Despite the success in cutting output and follow-on price recovery, if the agreement had ended in March 2018, our forecast shows there would have been a very large 2.4 million barrels per day year-on-year increase in total world oil supply for 2018," she added.
"That would have led to a persistent oversupply for every quarter of 2018," Hittle continued.
With the extension in place, Wood Mackenzie expects the supply and demand balance to tighten in the second half of next year, which will help lift prices during the period. The research and consultancy firm expects a pullback in the first half of 2018 because of a resumption of oversupply in the first two quarters.
Oil and gas analysts at investment banking firm Jefferies suggested the latest production cut extension deal was widely anticipated, which explains the 'muted' immediate oil price reaction.
"We expect this outcome has been a consensus view (and has been our base case for several months), and thus the oil price reaction was muted," analysts said in a statement sent to Rigzone.
At the time of writing, the price of Brent Crude stood at $63.2 per barrel, a slight increase from the $63.1 per barrel figure on Nov. 29, the day before the latest OPEC meeting.
Following the production cut extension announcement, several analysts warned of the impact of U.S. oil output on the sector, with Rystad Energy markets team leader, Nadia Wiggen, suggesting it would have been better for OPEC if U.S. producers were kept guessing.
"We actually recommended that OPEC not extend the deal beyond June 2018 at this November meeting and instead discuss a further extension at the next OPEC meeting," Wiggen told Rigzone.
"Our reasoning is we believe it is better for OPEC that shale producers are less certain about OPEC policy and oil price strength, heading into 2018," she added.
Rystad believes that a $55+ per barrel WTI price environment in December 2017 through 2018 would further encourage activity by U.S. shale producers and result in a year on year output growth of 1.1 million barrels per day.
"As a result, we are concerned that the market will see large stock builds 4Q18," Wiggen said.
Wood Mackenzie also acknowledged the effect of U.S. producers, with Hittle stating that the mid-2018 review of the agreement could be warranted "due to several uncertainties that could shift the fundamentals for 2018".
1
2
View Full Article
Generated by readers, the comments included herein do not reflect the views and opinions of Rigzone. All comments are subject to editorial review. Off-topic, inappropriate or insulting comments will be removed.