Oil Price Getting Closer to Key Threshold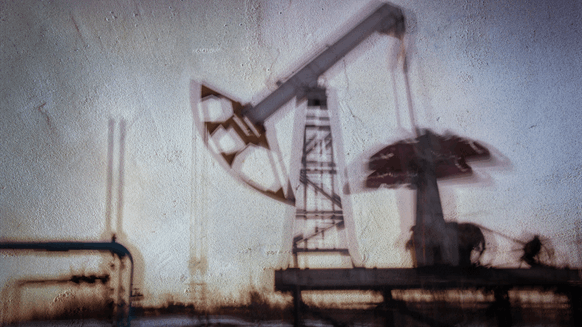 WTI and Brent post gains on bullish signs.
The front-month West Texas Intermediate (WTI) and Brent crude oil benchmarks showed upward momentum Monday, with the former ending the day less than $1 away from the psychologically significant $60-mark.
The WTI for April delivery gained 57 cents Monday, settling at $59.09 per barrel. It peaked at $59.23 and bottomed out at $58.05 during the early week session.
The Brent contract price for May also finished the day higher. The benchmark added 38 cents to settle at $67.57 per barrel.
As Bloomberg reported earlier Monday, crude oil received a boost from hedge funds' expectation that OPEC will continue to restore oil market fundamentals. Should OPEC remain on its track to curb oil production, the crude rally should continue, reason hedge funds. Based on what Saudi Arabia's energy minister told members of an OPEC-non-OPEC panel meeting in Azerbaijan Monday, the bullish sentiment may be justified.
Reformulated gasoline (RBOB) futures also edged upward Monday. The April RBOB settled at $1.88 per gallon, reflecting a 2.5-cent increase.
Also moving up on the first trading day of the week were April Henry Hub natural gas futures. The gas benchmark rose 5.5 cents to settle at $2.85.
"Crude oil gets most of the headlines, but natural gas is a compelling story as well," Tom McNulty, Houston-based managing director with Great American Group, told Rigzone.
McNulty pointed out that, although NYMEX Henry Hub futures traded up by more than two percent Monday, the current low inventory data and colder temperatures once upon a time would have driven up the price far higher.
"The kind of volatility that we used to see has been moderated by immense U.S. production," McNulty explained. "According to the Energy Information Administration, U.S. natural gas production grew by 10 billion cubic feet per day last year, setting an all-time record. And U.S. exports of natural gas also set record highs last year."
Generated by readers, the comments included herein do not reflect the views and opinions of Rigzone. All comments are subject to editorial review. Off-topic, inappropriate or insulting comments will be removed.