Oil Markets Have Ho-Hum Day
by Matthew V. Veazey
|
Rigzone Staff
|
Monday, August 27, 2018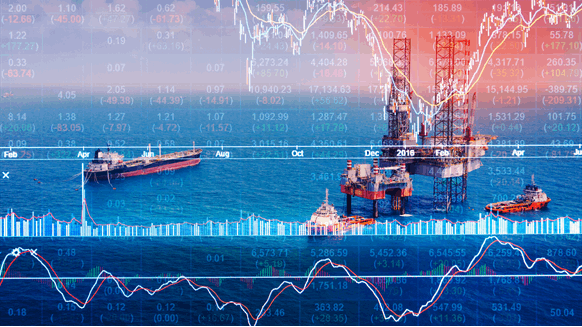 'For price movement, price direction, it was a dud of a day,' a market-watcher with Mizuho Americas told Rigzone.
Reports that the United States and Mexico have reached a bilateral trade agreement helped equities markets start the week on a bullish note, with the Dow Jones Industrial Average, Nasdaq and S&P 500 posting impressive gains.
The sentiment in energy commodities trading Monday, specifically the oil market, was much less celebratory.
"The story for the market is it was a dud," Bob Yawger, director of the Futures Division with Mizuho Americas, told Rigzone. "For price movement, price direction, it was a dud of a day."
The October WTI futures price gained 15 cents to settle at $68.87 a barrel after trading within a range from $68.34 to $68.97. The Brent benchmark also edged upward, picking up 39 cents to settle at $76.21.
A pair of widely anticipated reports, however, will likely lift the spirits of oil traders – albeit temporarily – later this week, Yawger predicted. He said that the American Petroleum Institute (API) Weekly Statistical Bulletin and the Energy Information Administration (EIA) Weekly Petroleum Status Report – set for release Tuesday and Wednesday, respectively – should show increases in exports and a modest increase in imports.
"I'm looking for a draw of 2.5 million into crude oil," Yawger added, but he tempered his expectation of a bounce in crude prices later this week by acknowledging the slackening oil demand that occurs this time of year.
"There's no denying it's the end of summer," Yawger said. "We'll probably be in a situation where it's getting better, but I'm not too optimistic about later in the week given the end of summer and thin buy-ins."
The Henry Hub futures price for September fell four cents to settle at $2.88. Reformulated gasoline gained a penny to end the day at $2.09 a gallon.
Generated by readers, the comments included herein do not reflect the views and opinions of Rigzone. All comments are subject to editorial review. Off-topic, inappropriate or insulting comments will be removed.