Oil Majors' Carbon, Portfolio Changes Offer Long-Term Positives
|
Wednesday, November 13, 2019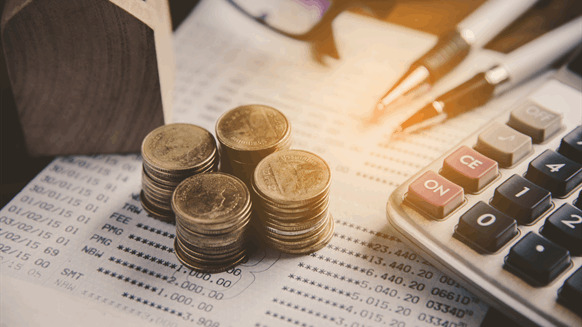 Both BP and Royal Dutch Shell recently shared downbeat financials but their long-term objectives are a silver lining.
But as the carbon debate heats up, some investment funds have dropped oil stocks from their portfolio all together, prompting oil firms to respond by pledging higher returns. It is here that BP appears to be more aggressive than Shell via some astute portfolio re-jigging to impress stakeholders.
Reserve life of Shell and BP compared to selected global peers (Source: S&P Global Rating)
According to Rystad Energy, BP has seen the most resource growth from mergers and acquisitions (M&A) across all supply segments, adding nearly 6.5 billion barrels of oil equivalent (boe) from 2015 through July 2019, helped in no small part by its $10.25 billion acquisition of BHP's US shale assets.
If you exclude Shell's mammoth acquisition of BG Group, it actually tops peers on the sell side in volume terms shedding almost 11 billion boe since 2015. That puts both rivals at the opposite ends of market M&A rankings by hydrocarbon volumes.
BP also appears to be doing way better on 1P reserves front, i.e. proven reserves, both proved developed reserves plus proved undeveloped reserves, when squared against reserve life, calculated as 1P proved reserves divided by production (see chart above).
In Shell's case that has ranged between eight and nine years over the past three years, trending lower than the 10 years seen among its peers, according to S&P Global Ratings. BP on the other hand leads the market. However, it is not concerning, according to the rating agency, given Shell can at least maintain flat production over the next 10 years. In its base-case scenario for the next three-to-five years, S&P Global ratings forecasts that Shell's production will grow by 1-3 percent per year.
While the message is that both majors are feeling short-term pain, they are also quietly and confidently playing a long-term game designed to reshape their future in a low carbon economy.
Gaurav Sharma is an independent oil and gas analyst with over 15 years experience. He provides regular market commentary for events, publishers and broadcasters. Follow him on Twitter @The_Oilholic or email at gaurav.sharma@oilholicssynonymous.com
1
2
View Full Article
Generated by readers, the comments included herein do not reflect the views and opinions of Rigzone. All comments are subject to editorial review. Off-topic, inappropriate or insulting comments will be removed.