Oil Majors' Carbon, Portfolio Changes Offer Long-Term Positives
|
Wednesday, November 13, 2019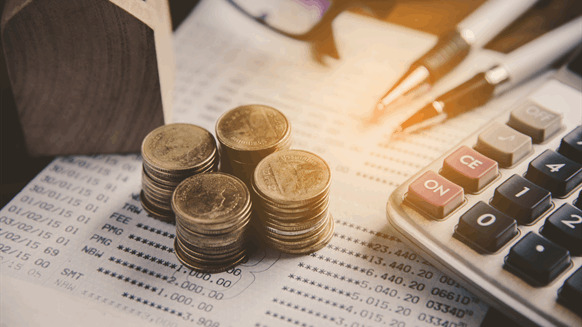 Both BP and Royal Dutch Shell recently shared downbeat financials but their long-term objectives are a silver lining.
Both London-listed oil and gas blue chips – BP and Royal Dutch Shell – who between them account for around 15 percent of the Financial Times Stock Exchange's total dividends, recently revealed a disappointing set of numbers.
Shell posted a 15 percent fall in third-quarter net profit for 2019 to $4.8 billion, while BP filed a 41 percent decline to $2.3 billion for its corresponding quarter. Both unsurprisingly cited lower oil prices as the primary reason. BP's Chief Financial Officer Brian Gilvary summed up market sentiment by describing the oil price as being "finely balanced at $60 per barrel."
It's the here and the now that grabs the headlines in a sentiment-driven cyclical business. A warning from both companies that growth in returns could be at risk for the first time since the 2014 oil market downturn is what inevitably caught most people's attention.
But behind the scenes much is afoot that offers promising positives, at least on paper for now. First is the overt low carbon transition both oil majors are undergoing. To quote BP's Chief Executive Bob Dubley: "We are not in a race to renewables, but a race towards low carbon."
Yet, in achieving that objective, BP has significantly upped its green drive. The company may well have been in the renewable energy industry for 20 years, but recent overtures have been more pronounced. Its ownership of Lightsource BP, Europe's largest developer and operator of utility-scale solar projects, stands at 43 percent with the company stretching its footprint well beyond the old continent to new markets like India.
Its venture capital funding arm – BP Ventures – invests around $200 million per year, and BP additionally invests $500 million via its "New Energy Frontiers" program, a spokesperson said. The end result has BP putting petrodollars behind the scenes in just about everything from Finnish transportation apps to American biofuel ventures.
Meanwhile, BP fuel forecourts from UK to Mexico are introducing electric vehicle charging points, alongside diesel and petrol to "future-proof" its retail offering. Not to be outdone, Shell – which is the world's second-largest oil major after ExxonMobil but remains more profitable – is making similar technology overtures, from the electric plug to the gas pump.
A spokesperson said the Anglo-Dutch major will increase its investments in new sources of energy to $3 billion per year from the current $1-$2 billion range.
What stands out beyond Shell's venture funding activity is that it aspires to become one of the top players globally in power; a vision hardly any of its global peers have. This, based on petrodollar overtures in its home bases of the UK and Netherlands, includes a combination of electricity distribution, power generation, and retail.
Furthermore, Shell is the only supermajor that aims to disclose, and objectively reduce, Scope 3 or end-user greenhouse gas emissions. Pragmatically speaking, such efforts by BP and Shell, commendable though they might be, are unlikely to result in an earnings and cash flow boost over the next five years.
Average returns on such investments are currently lower than on traditional oil and gas projects, but their energy transition strategy, and acceptance of biofuels and renewable energy carry huge long-term positives for both, according to rating agency Moody's.
"Shell's more proactive approach than its rivals toward gradually changing its energy product mix, by developing and growing its New Energies business, will become more relevant for its credit quality in the years to come," said Sven Reinke, a Moody's Senior Vice President.
"A strong low-carbon energy business could help Shell to offset the potential decline of earning power and cash flow generation of its traditional oil and gas operations after 2040, when most projections expect a material shift towards low-carbon energy sources and away from fossil fuels."
1
2
View Full Article
Generated by readers, the comments included herein do not reflect the views and opinions of Rigzone. All comments are subject to editorial review. Off-topic, inappropriate or insulting comments will be removed.