Oil Jumps on Reassurances by Central Bankers
by Bloomberg
|
Jackie Davalos
|
Monday, March 02, 2020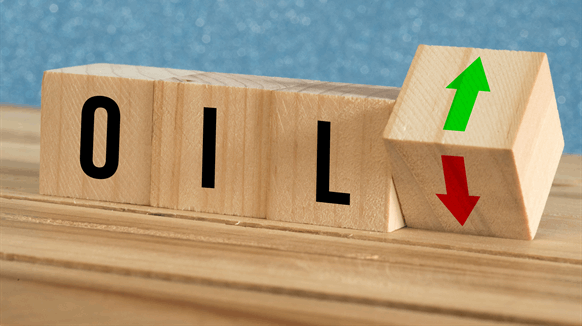 Central bankers from around the world offered reassurances they'll take stabilization measures as the coronavirus disrupts economic activity.
(Bloomberg) -- Oil advanced the most in five months amid expectations central banks will move to prop up financial markets and OPEC will curb supplies in response to the virus-driven demand shock.
Futures rose 4.5% in New York on Monday after six straight losing sessions. Equity markets also surged after central bankers from around the world offered reassurances they'll take stabilization measures as the coronavirus disrupts economic activity.
Meanwhile, the Organization of Petroleum Exporting Countries and allies including Russia are preparing to discuss output this week in Vienna.
"It's a remarkable bounce back in concert with the recovering global financial markets," said Marshall Steeves, an analyst at IHS Markit. "Investors are pricing in a coordinated global response by central banks."
Economic growth may sink to levels not seen in more than a decade as the coronavirus that emerged in China late last year wreaks havoc on manufacturing, consumer demand and transport, the Organization for Economic Co-operation and Development warned.
West Texas Intermediate futures for April delivery gained $1.99 to settle at $46.75 a barrel on the New York Mercantile Exchange.
Brent futures for May delivery climbed 4.5% to $51.90 on the ICE Futures Europe exchange.
OPEC and allied producers are expected to declare a 750,000-barrel cut to daily production rates when they meet later this week, according to a Bloomberg survey of analysts, traders and brokers.
"There is a lot of pressure on OPEC given the market is wary of how severe demand destruction will be," said Steeves.
Other oil-market news:
Gasoline futures rose 3.8% to settle at $1.5396 a gallon.
The oil market just had its worst week since the financial crisis and petroleum demand is expected to tumble next quarter -- but that isn't stopping the Trump administration from selling millions of barrels of government crude.
Workers at Chinese oil-trading giant Unipec in London have been told to work from home after an employee fell ill with virus-like symptoms, people familiar with the matter said.
Russia's state oil company paid $250 million to an external consultant to help secure deals in Iraqi Kurdistan, according to documents that shed new light on transactions that have strengthened Moscow's presence in the Middle East.
--With assistance from James Thornhill, Dan Murtaugh, Sharon Cho and Alex Longley.
To contact the reporter on this story:
Jackie Davalos in New York at jdavalos10@bloomberg.net
To contact the editors responsible for this story:
David Marino at dmarino4@bloomberg.net
Joe Carroll, Mike Jeffers
Generated by readers, the comments included herein do not reflect the views and opinions of Rigzone. All comments are subject to editorial review. Off-topic, inappropriate or insulting comments will be removed.