Oil Industry Balancing Growth, Carbon Footprint Cuts
|
Tuesday, November 05, 2019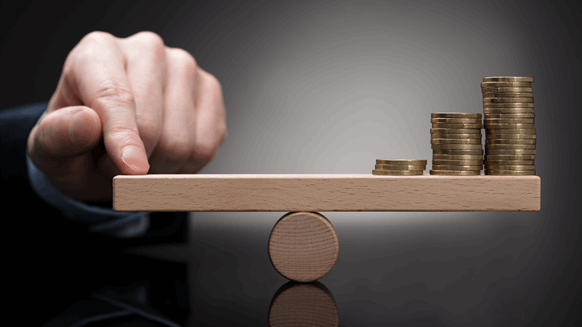 Here are a few popular industry strategies for cutting carbon footprints.
Oil companies are responding to widespread calls to cut their carbon footprint, even as demand expands from 100 million b/d (barrels per day) to 110 million b/d in the mid-2030s. In reality, it is oil and gas, which will facilitate global GDP growth and lift people in the developing world out of poverty. However, to retain a social licence to operate, the industry must make serious inroads into its emissions. Here, we outline some of the industry's strategies to cut its carbon footprint from drilling for oil and gas to downstream operations.
Cleaner Oil and Natural Gas Production
Under the auspices of the American Petroleum Institute (API) and its Environmental Partnership [i] initiative, oil companies in the U.S. have signed voluntary agreements to cut greenhouse gas methane leaks from wells, pipelines and other onshore production assets. In practice this means companies will focus on detection of leaks, installation of controllers to mitigate releases as well as direct efforts to cut emissions from natural gas wells generating liquids.
In addition, international oil majors including Eni,[ii] ExxonMobil, BP and Shell, in a coalition with multinational agencies and environmental groups, have signed similar agreements to cut their emissions. Reducing leaks of methane into the atmosphere is a crucial element in the industry push to contain the rise in global temperatures to less than 2 degrees. [iii]
Using renewables
Offshore drilling rigs are powered by fossil fuels but this could soon change as Equinor pioneers the use of renewables to power offshore drilling rigs. One proposal involves linking some of its offshore oil rigs via submarine cable to Norway's mainland power grid. However, a promising current initiative aims to power offshore rigs from floating wind farms. A floating wind farm consisting of 11 turbines with a total capacity of 88 megawatts will supply electricity to platforms on two Snore and Gullfaks oil field in the North Sea, making this the first of its kind and the biggest floating wind power project in the world. [iv]
Converting oil refineries
Eni is also greening its downstream business. For example, it has converted two of its crude oil refineries in Italy -- Gela and Venice -- to use vegetable oils. The Venice refinery is the world's first to operate with biofuels, according to the company. [v]
Investing in carbon capture
Another route to greener operations is underway with pilot carbon capture projects, notably the Sleipner [vi] project in the North Sea operated by Equinor, Shute Creek [vii] in Wyoming in the U.S. and the Quest [viii] project in Canada's Alberta operated by Shell. The Canadian project recovers carbon dioxide emissions from an oil-sands project and then compresses it into a liquid for storage underground. [ix]
Carbon offsetting
Carbon offsetting is also a means of making good on emissions. Shell is offering to offset emissions from its downstream operations [x] while Total and Eni are offsetting their emissions by investing in environmental projects, usually in the developing world, to balance out their own carbon footprint. Eni is a leader in this case with its plan to plant 20 million acres of new forest in South Africa, Zimbabwe, Mozambique and Ghana. Trees are natural carbon capture and storage vehicles and Eni's new forests should remove about 20 million tons of CO2 from the atmosphere a year by 2030 and offset emissions from Eni's upstream business. Eni will spend about 1 billion euros ($1.1 billion) on "circular economy" initiatives such as these over the next four years and become a leading green oil and gas company.
Climate anxiety is the driver for oil and gas companies turning themselves greener.
---
References:
https://theenvironmentalpartnership.org/
https://www.eni.com/en_IT/sustainability/decarbonization/climate-strategy/reducing-emissions.page
https://www.unenvironment.org/news-and-stories/story/oil-and-gas-sector-can-bring-quick-climate-win-tackling-methane-emissions
https://www.renewableenergyworld.com/2019/10/11/88-mw-floating-offshore-wind-farm-to-power-offshore-oil-rigs-in-norway/#gref
https://www.eni.com/en_IT/operations/mid-downstream/refining-marketing/biorefineries.page
https://www.equinor.com/en/news/2019-06-12-sleipner-co2-storage-data.html
https://energyfactor.exxonmobil.eu/what-is-ccs/?gclid=Cj0KCQjwrrXtBRCKARIsAMbU6bHs0A8eAxf1Sy-WuPyPp8t2klQjf3k2DYlwTpciI_ixGvrRioBBRnkaAvaiEALw_wcB
https://www.shell.ca/en_ca/about-us/projects-and-sites/quest-carbon-capture-and-storage-project.html
https://www.globalccsinstitute.com/news-media/latest-news/quest-carbon-capture-and-storage-facility-in-canada-reaches-new-milestone/
https://www.goplus.shell.com/en-gb/promotion/1801?utm_source=google&utm_medium=cpc&utm_content=textad&utm_campaign=SHELL_RETAIL_UK_LOYALTY_LOYALTY_OTH_Search_Google_Non-Brand_BMM_NBS_Core
Generated by readers, the comments included herein do not reflect the views and opinions of Rigzone. All comments are subject to editorial review. Off-topic, inappropriate or insulting comments will be removed.