Oil & Gas UK: Major North Sea Deals 'Hugely Significant'
by Rigzone Staff
|
Thursday, November 02, 2017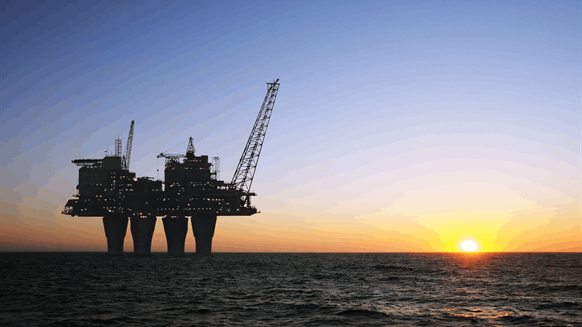 Chrysaor and INEOS North Sea deals 'hugely significant', according to industry body Oil & Gas UK.
Chrysaor Holdings Limited and INEOS FPS' recently completed North Sea acquisition deals are 'hugely significant' and point to strengthening confidence in the future of the UK's offshore industry, according to Oil & Gas UK Chief Executive Deirdre Michie.
Earlier this week, Chrysaor completed a deal to purchase a package of North Sea assets from Royal Dutch Shell for a total of up to $3.8 billion, including an initial consideration of $3 billion and a payment of up to $600 million between 2018-2021 subject to commodity price, with potential further payments of up to $180 million for future discoveries.
INEOS also completed its acquisition of the Forties Pipeline System (FPS) and associated pipelines and facilities from BP plc. As a result, ownership and operation of the FPS, Kinneil gas processing plant and oil terminal, Dalmeny storage and export facility, sites at Aberdeen, the Forties Unity Platform and associated infrastructure has now transferred to INEOS FPS, together with approximately 300 personnel.
"Chrysaor's $3.8 billion acquisition of Shell assets represents almost seven percent of the UK's total North Sea oil and gas production, while INEOS' $250 million takeover of BP's interests in the Forties Pipeline System represents the transport of up to 40 percent of our production last year," Michie said.
"The deals are of strategic importance to maximizing the recovery of the UK's remaining hydrocarbon resource and the new business opportunities they will open up for the oil and gas supply chain will be very welcome in the current downturn," she added.
Michie stated that more deals like these are needed in the region, and highlighted that similar transactions have helped extend the life of the basin in the past.
"The future of the basin will thrive on maintaining a diversity of operators producing our oil and gas," Michie said.
Generated by readers, the comments included herein do not reflect the views and opinions of Rigzone. All comments are subject to editorial review. Off-topic, inappropriate or insulting comments will be removed.