Oil & Gas UK: 2018 Could Be a Good Year for the UKCS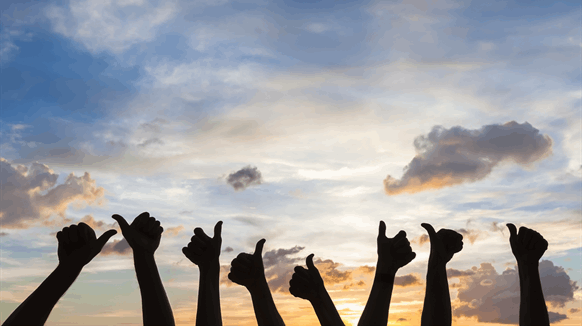 The UKCS could be in for a good year, according to Oil & Gas UK lead business adviser, Ross Dornan.
2018 could be a good year for the UK Continental Shelf (UKCS), Ross Dornan, lead business adviser for industry body Oil & Gas UK, has confirmed.
Speaking at the launch of the organization's UKCS Business Outlook report in London, which Rigzone attended, Dornan revealed that output in the basin could increase by more than 5 percent this year.
"If we were to look forward, production could … [go] 5 percent up this year. This could be driven further by new assets coming on stream … as well as expected continued strong performance from existing assets," Dornan stated.
With 2017 UKCS output coming in at 598 million barrels of oil equivalent (MMboe), according to Oil & Gas UK's latest outlook report, a 5 percent production increase would see output in the region hit 627.9 MMboe.
Total UKCS production in 2016 was 598 MMboe. Output in 2015 and 2014 hit 571 MMboe and 517 MMboe, respectively.
Up to 16 new developments could be sanctioned in the basin this year too, Dornan stated, marking a significant uptick compared to new field approvals registered over the last few years. Both 2017 and 2016 saw just two field approvals each, while 2015 saw five and 2014 saw eight.
"These [new developments] include a range of major greenfield projects and also a range of brownfield redevelopments," Dornan said, addressing oil and gas delegates at the launch event.
New approvals in 2018 could lead to development spend of around $7.03 billion (GBP 5 billion), Oil & Gas UK Chief Executive Deirdre Michie highlighted in the report.
The production and investment forecasts for 2018 were labelled as "encouraging" by Graham Hollis, senior partner for Deloitte in Aberdeen.
Despite the potential positives outlined above, however, Dornan highlighted that the industry still needs to overcome a few challenges.
"We've made significant progress in turning around our performance. Production is up 16 percent, potentially up 20 percent over five years, costs are down by 30 percent and unit operating costs have halved," Dornan said.
"But we need to ensure these improvements are locked in throughout any price and activity cycle … [We also] need to meet the challenge of reserve replacement head-on in order to maximize our recovery and ensure the sustainability of the basin," he added.
A central estimate in the Oil & Gas UK report highlights that around 350 MMboe of proven and probable reserves were discovered in 2017, which is well below the current UKCS annual production rate of around 600 MMboe. The report notes that even if all reserves discovered last year are developed, the reserve replacement ratio will only come in at around 60 percent.
Drilling activity across the UKCS dropped to a total of 94 exploration, appraisal and development wells in 2017, marking a consistent decline over the last few years. In 2016, total drilling activity in the basin amounted to 110 wells, with a total of 155 wells drilled in 2015 and a total of 157 wells drilled in 2014.
1
2
View Full Article
Generated by readers, the comments included herein do not reflect the views and opinions of Rigzone. All comments are subject to editorial review. Off-topic, inappropriate or insulting comments will be removed.