Oil, Gas Talent Managers Find Unique Value in Competency Programs
by Valerie Jones
|
Rigzone Staff
|
Friday, March 30, 2018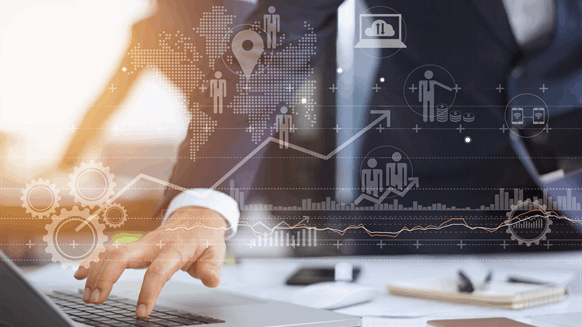 The use of workforce solutions software has enabled oil and gas leaders to develop competency measures that help right-size their workforce.
The oil and gas industry is in a recovery, but companies are still operating with the "do more with less" approach, simply because this time there won't be a huge spike in labor increases.
Ensuring the existing workforce is right-sized with the right talent becomes the priority for talent managers.
"We want to make sure we don't have 'drilling professionals,' but 'professional drillers,'" Shelby Bybee, manager of competency development for Pacific Drilling, told Rigzone on the sidelines of the WorkforceNEXT Energy Summit March 29. "That means a core group of not only qualified and capable individuals, but individuals who have strong leadership and communication skills that set themselves apart from those people who are just capable people in the industry."
Jai Shah, cofounder and CEO of Kahuna Workforce Solutions, which provides competency assurance and competency development solutions, said across their customer base, he's been seeing an interest in developing multiskilled resources versus singularly focused resources.
"There's a recognition that the things that make these companies special are not just their technical proficiencies … it's more about the people who are going to be a part of your organization buying into the softer skills and core competencies that make up the culture of the company, in addition to the technical skills," Shah told Rigzone.
Pacific Drilling has been using Kahuna Workforce Solutions for nine months.
"Our industry's career paths have been very linear," David E. Williams, Pacific Drilling's director of training and organizational development, told Rigzone. "For example, a roustabout – regardless of what their aspirations might be – takes the career path they feel they have to because the driller did it, the tool pusher did it … everyone's followed the same path."
But what if that roustabout really wants to know what it takes to become a subsea engineer?
"In the past, other than job description, we really haven't had anything to show how to matriculate from one discipline to another … from a talent management standpoint, having a system in place empowers us more to make those strategic decisions."
In fact, Williams said just two years ago when he was starting the competency development process, they had 13,000 line items of data for 90 people on one rig in an Excel spreadsheet.
"The time to get that usable data from the assessment process to the actual management team who has the responsibility for either upskilling those people or identifying the gaps and closing the gaps sometimes took months simply because the time to transfer data was not real time," he said.
Bybee added that a lot of the data in the past was lost because it was too complex or cumbersome to manage or maintain.
With the competency measures in place, Bybee said there's now a level of visibility and transparency between employee and manager that makes it easier to identify skills gaps or deficiencies.
And it also assists with the transfer of knowledge from more experienced employees to newer entrants, said Williams.
"I think that data is lost to people walking out the door," he said. "When the person who has all the requisites and competencies retires, they're taking all of that knowledge with them. Now hopefully we can capture some of that knowledge, retain it and not rely solely on that individual."
Generated by readers, the comments included herein do not reflect the views and opinions of Rigzone. All comments are subject to editorial review. Off-topic, inappropriate or insulting comments will be removed.