Oil, Gas Supermajors Living Beyond their Means
|
Thursday, January 16, 2020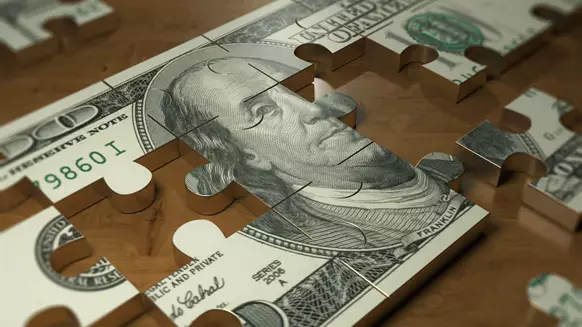 Some of the world's largest oil and gas companies are shelling out more to their shareholders than they can afford, according to a new report.
Some of the world's largest oil and gas companies are spending more than they can afford.
According to a report released today from the Institute for Energy Economics and Financial Analysis (IEEFA), ExxonMobil, BP, Chevron, Total and Royal Dutch Shell have given shareholders $536 billion in dividends and share buybacks since 2010, but generated just $329 billion in free cash flow during the same period.
The companies made up the $207 billon cash shortfall – equal to 39 percent of total shareholder distributions – by selling assets and borrowing money.
The five supermajors' free cash flow, shareholder distributions and cash deficits from 2019 through 3Q 2019 (in $US billions) are as follows:
Source: IEEFA, based on company financial reports
The supermajors' operations are not providing enough revenues to cover their core OPEX and CAPEX, but company executives say that steady dividends and hefty share repurchases help convince investors to provide funding to their companies.
"The oil majors are consistently under-performing the market and may believe that shareholders won't notice, as long as they receive generous dividends," said IEEFA director of finance and report co-author Tom Sanzillo. "As these companies continue to sell off assets and acquire more debt, they reveal a sector in disarray."
The report said more asset sales would be likely in coming years – part of an industrywide trend to raise cash by selling off poorly positioned or underperforming assets.
The report noted that stock markets are reflecting a decreasing investor confidence in the oil and gas industry. And while the supermajors have emphasized their ability to generate cash through dividends and share repurchases, that strategy requires a great amount of caution.
"Investors are gradually moving away from energy stocks," Sanzillo said. "A look behind the dividend payments of the leading companies helps explain why. For the core business of these companies there is more money going out than coming in."
To contact the author, email Valerie.Jones@Rigzone.com
Generated by readers, the comments included herein do not reflect the views and opinions of Rigzone. All comments are subject to editorial review. Off-topic, inappropriate or insulting comments will be removed.