Oil, Gas Investment Resources Ramping Up in 4Q
by Bertie Melinda Taylor
|
Rigzone Staff
|
Friday, December 08, 2017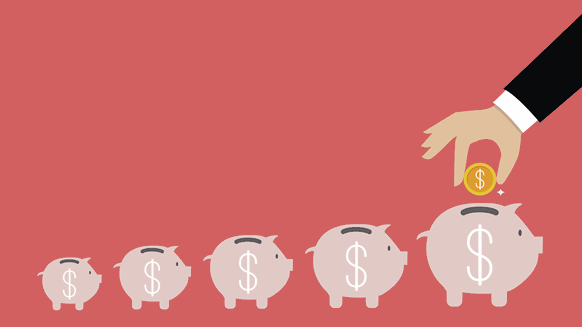 Select energy funds are anticipating a pick-up in investments in 2018.
As 2017 winds down, select energy funds are anticipating a pick-up in investments in 2018. In many cases, investor response to capital raising has been positive, resulting in funds closing sooner than expected during the fourth quarter and well above original targets.
Earlier this week, EnCap Investments LP closed EnCap Energy Capital Fund XI LP above target at $7 billion. Fund XI will provide growth capital to experienced upstream-focused teams in North America. The firm's prior fund, EnCap Energy Capital Fund X LP, closed at $6.5 billion in April 2015. Since the firm's inception in 1988, EnCap has managed approximately $34 billion of capital commitments on behalf of more than 350 institutional investors, investing in more than 240 companies.
"Fund XI allows us to continue to build upon our 29-year track record of building companies in the upstream sector with proven high-quality management teams," said Doug Swanson, a managing partner. "The opportunity set for investment remains compelling and dynamic and we are pleased to have a new pool of capital from a diverse range of investors to begin taking advantage of opportunities in the marketplace."
Separately, Houston-based Post Oak Energy Capital LP closed Post Oak Energy Partners IV LP in early November at its hard cap of $600 million. The company expects to begin investing capital from its latest fund in early 2018 and will focus primarily on equity investments in North American oil and gas companies, oilfield services and related infrastructure. Funding will be used for growth capital, development acceleration, acquisitions and recapitalization. Since forming Fund I in late 2011, Post Oak has invested in 25 companies, primarily focused on upstream oil and gas investments, with two oilfield services and two midstream investments.
Finally, Ridgemont Equity Partners, a middle-market buyout and growth equity investor based in Charlotte, North Carolina, also announced in early November that it closed Ridgemont Equity Partners Energy Opportunity Fund LP above its original target with $320 million in commitments. The EOF is a companion fund to Ridgemont's $995-million flagship fund, Ridgemont Equity Partners II LP. The EOF and REP II invest side-by-side in the firm's energy investments.
"We have scaled our platform to capitalize on the attractive opportunities we are seeing in energy today," said John Shimp, partner at Ridgemont. "It is important to have a long-term view in this industry and we have been active but disciplined in our deployment of capital through commodity cycles."
The principals of Ridgemont have deployed more than $4.0 billion in 141 investments since 1993 and more than a quarter of the firm's invested capital has been funded in energy strategy investments. Ridgemont's equity commitments typically range between $50-200 million for opportunities in upstream, midstream and energy and power related services.
Generated by readers, the comments included herein do not reflect the views and opinions of Rigzone. All comments are subject to editorial review. Off-topic, inappropriate or insulting comments will be removed.