Oil, Gas Industry is Embracing its 'Big Data Tsunami'
by Gaurav Sharma
|
Rigzone Contributor
|
Monday, July 22, 2019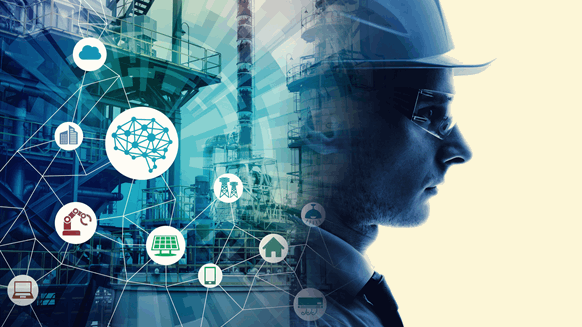 The industry's nervousness about storing data off-site is disappearing as machine learning and volumes of big data make cloud computing an inevitable reality.
Conventional logic would dictate that retailers and service firms might be among the most nervous adopters of the concept of storing their data off-site on partners' third-party infrastructure, given the number of high profile breaches we have seen over the years.
However, contrary to popular perception, nervousness about off premise data storage in the oil and gas sector used to practically beat every sector of the economy hands down, or shall we say by several data bytes, in the short-lived post global financial crisis era of $100-plus per barrel oil prices.
Then the price slump of 2015-16 took hold, needing industry players to take a long and hard look at improving their operational efficiency by innovating and optimizing for a lower breakeven. The open embrace of Industry 4.0 or the Fourth Industrial Revolution (4IR) techniques premised on the Industrial Internet of Things (IIoT) that followed has filled many column inches.
Drones for pipeline and refinery mast inspection and data gathering, digital twins of plant control systems, advanced analytics to improve throughput, remote rigs, oilfield sensors and integrated asset management are just some of the most commonly flagged examples. What is often not touched on is how subtly and surely, the wider industry now appears to be at peace with trusting third parties with its copious amounts of data that IIoT and 4IR forays both generate and feed on.
According to Darryl Willis, Vice President Oil, Gas & Energy Google Cloud, the industry should brace for a "Big Data tsunami" and what could be better way to cope with it than via cloud storage and computing.
"By 2025 around 163 zettabytes (163 trillion gigabytes) will be generated per year. Data is the new common denominator that every industry including the oil and gas business is grappling with," Willis told software firm Cognite's recently concluded Ignite 2019 conference in Oslo, Norway.
"It's no good being big; it's about being fast, agile and yet secure. For us [at Google] keeping data safe is our license to operate. We obsess about security because our customers are counting on us to do that very, very well," he added.
That is just as well because cloud computing is the perfect platform for Big Data and IIoT, while also facilitating mobility in the oilfield as seismic studies incrementally enter the digital domain. As upstream and downstream assets get connected, the data flows Willis eluded to are increasing, and as data analytics continues to improve data accumulation, storage inevitably needs to be scaled up rapidly and securely.
More generally speaking, as companies grow their data storage will grow with them and few these days appear want to be burdened with or delayed by the acquisition of more on-premise storage devices.
1
2
View Full Article
Generated by readers, the comments included herein do not reflect the views and opinions of Rigzone. All comments are subject to editorial review. Off-topic, inappropriate or insulting comments will be removed.