Oil, Gas Firms Hit High Scores on LGBTQ Equality Index
|
Friday, November 10, 2017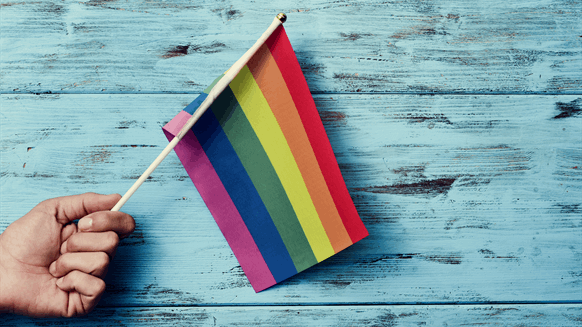 Several oil firms achieve high scores on HRC's corporate equality index, which rates Fortune 500 workplaces on their treatment of lesbian, gay, bisexual, transgender and queer employees.
Several oil and gas firms have achieved high scores on the Human Rights Campaign Foundation's latest corporate equality index (CEI), which rates Fortune 500 workplaces on their treatment of lesbian, gay, bisexual, transgender and queer (LGBTQ) employees.
BP America Inc, Chevron Corp, ConocoPhillips, Shell Oil Co and Air Products & Chemicals Inc all scored a perfect 100 points, with Exxon Mobil Corp and ONEOK Inc scoring 95 each. Marathon Oil Corp, Marathon Petroleum Corp, Phillips 66 and Spectra Energy Corp all registered 85 points.
The CEI gives companies a score out of 100 points, which are earned when a specific set of criteria are matched. For example, firms which prohibit discrimination based on sexual orientation for all operations earn 15 points, and those which positively engage the external LGBTQ community earn another 15 points.
Commenting on BP America's score, the company's chief diversity officer Ray Dempsey said the group was proud of its result on the CEI and proud to be an ally to the LGBTQ community.
"HRC has been an incredible partner to BP in helping us on our diversity and inclusion journey," Dempsey said in a company statement.
BP Pride Executive Sponsor and North America Gas and Power Regional Business Leader, Orlando Alvarez, said the company recognizes the importance of people 'bringing their whole selves to work'.
Human Rights Campaign Foundation President, Chad Griffin, said it was no surprise that many top-scoring businesses in the CEI were also top-performing businesses.
"They know that creating inclusive workplaces and communities where their employees can thrive is an investment in their own competitive edge," Griffin said in a letter published in the latest CEI.
"That's why LGBTQ-inclusive workplace policies are becoming the norm in the U.S., and having an impact around the globe. Today, more than 90 percent of CEI-rated businesses have embraced both sexual orientation and gender identity employment protections for their U.S. and global operations," he added.
Generated by readers, the comments included herein do not reflect the views and opinions of Rigzone. All comments are subject to editorial review. Off-topic, inappropriate or insulting comments will be removed.