Oil, Gas Companies Aim to Curb Truck Order Backlog
by Brian Holland, Fleet Advantage
|
Rigzone Contributor
|
Friday, March 08, 2019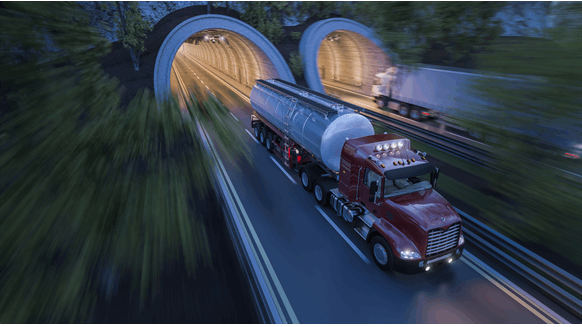 Truck procurement has been the foremost challenge for private fleets, for-hire carriers and organizations that rely on trucking across many industries, including gas, construction, oil and energy.
When oil and gas companies drive their trucks as long as possible, they operate on functional obsolescence – making conclusions based on the truck's capability to stay on the road. In most cases, when firms let the truck dictate the schedule for replacement, firms are left scrambling to order a new truck based off limited planning cycles. Today's backlog of truck orders is a result of this, as the multiplier effect of many transportation firms and this ideology have caught up to them.
Instead, today's leading companies are taking a different approach.
Companies are now keeping a keen eye on a truck's individual TIPPINGPOINT®, the point at which it costs more to operate a truck than it does to replace it with a new. Dynamics such as the cost of fuel, utilization, finance costs and M&R, are all factored into arriving at each truck's unique TIPPINGPOINT®, giving fleet operations employees and finance departments a closer look based on data and analytics into determining and predicting the optimal time to replace an aging truck.
For example, analysis of long-term ownership compared to shorter lifecycle management illustrates a substantial cost savings over time. A fleet that opted for a four-year lease model on a truck would save nearly $27,893 per truck in comparison to a seven-year ownership model because of the aforementioned factors such as fuel, utilization, financing and M&R. The shorter lease model is also cost-effective when compared to just a four-year ownership model, showing average savings of $12,710.
This approach offers flexibility to adjust to changing markets, ultimately driving down operational costs while strengthening the corporate image and driver recruitment and retention efforts by continuously upgrading to newer trucks. Firms are leveraging data analytics and wide-ranging fleet studies that produce a fleet modernization and utilization plan, projecting when aging equipment will need to be replaced. This is especially effective with today's fluctuating demand and the current booming economy as companies trying to acquire equipment solely based on demand are faced with equipment shortages and long lead times.
Just as imperative, recent changes to the corporate tax rate, as well as new accounting principles, have made it more attractive to lease equipment. With these changes, at least in the case of truck acquisition, purchase of equipment remains costlier compared with shorter-term leasing of the equipment. What's more, leasing remains the favored method for companies regardless if they have a stronger or weaker balance sheet. In addition, leasing also allows companies to dodge the risk of residual value and the expense of remarketing.
By adopting this new mentality of shorter truck lifecycles, industry organizations and transportation businesses will become better equipped at replacing their aging truck fleets in a more cost-efficient manner as we get further into 2019.
1
2
View Full Article
Generated by readers, the comments included herein do not reflect the views and opinions of Rigzone. All comments are subject to editorial review. Off-topic, inappropriate or insulting comments will be removed.