Analysis: Shale Gas Drilling Techniques Revolutionize Oil Shale Drilling
Rigzone Staff
|
Tuesday, October 05, 2010
Evergreen, Colo.-based BENTEK Energy reports that horizontal drilling and hydraulic fracturing, which has revolutionized U.S. shale gas production and other unconventional plays, is also transforming the domestic crude oil industry. As a result, U.S. oil production is on the rise for the first time in 23 years.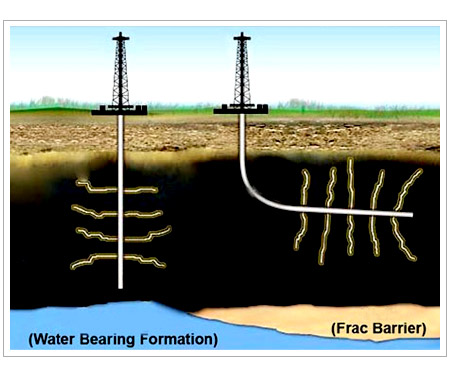 In its new report, The Rush to Unconventional Oil, BENTEK notes that technologies are being used to unlock oil from shales in a number of plays such as the Bakken and Niobrara shales in the Rockies region, the Bone Springs/Wolfberry, Granite Wash and Eagle Ford plays in and around Texas and the liquids-rich shales in the southwestern Marcellus.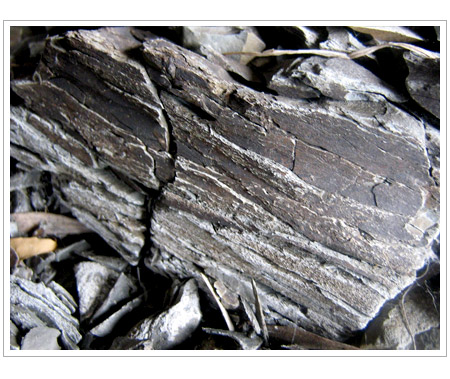 The most explosive growth is occurring in the Bakken shale in North Dakota, where production has grown 79 percent in the past year, or 114,000 b/d, compared to the five-year average of 144,000 b/d, boosting North Dakota past Louisiana as the nation's fourth largest oil producing state. As a result, the project for Rockies oil production based on the current rig count indicates 19 percent growth next year to 717,000 b/d. The U.S. Geological Survey now estimates that the Bakken formation contains 3.0 to 4.3 billion barrels of undiscovered, technically recoverable oil, a 25-fold increase from the 151 million barrels of oil the agency estimated in 1995.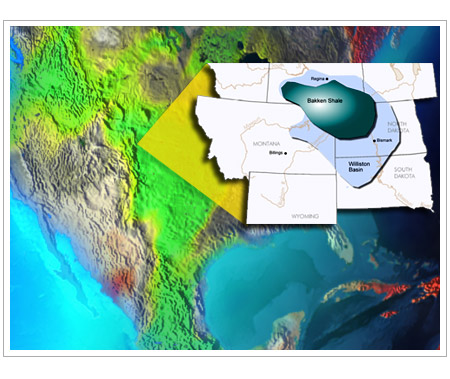 According to BENTEK's report, U.S. oil production has grown nearly 10 percent over the past two years, mostly due to the deepwater Gulf of Mexico. However, the current moratorium and potential long-term regulatory changes expected as a result of political fallout from the BP oil spill have clouded future growth potential in the Gulf. However, BENTEK's study has indicated that growth in onshore unconventional crude oil production can be expected to offset deepwater declines over the next few years.
The massive divergence of oil and gas prices, coupled with higher stock valuations for companies with an oil focus, have triggered a rush toward oil in the U.S. Oil has traded at more than 17 times the price of U.S. natural gas this year, compared to an average ratio of 12 the last five years. The oil-gas price ratio is expected to remain high as gas prices continue to be suppressed by growing U.S. production, while oil remains supported by growing global demand.
Gas prices have been depressed by aggressive drilling efforts in the Haynesville and Marcellus shales, keeping domestic gas production near record levels and suppressing prices. Lower breakeven drilling costs as a result of improved exploration and production efficiencies have allowed production companies to continue producing gas even in a low-price environment. Lease agreements also have forced many to continue drilling for gas even when it was not economical, further depressing gas prices.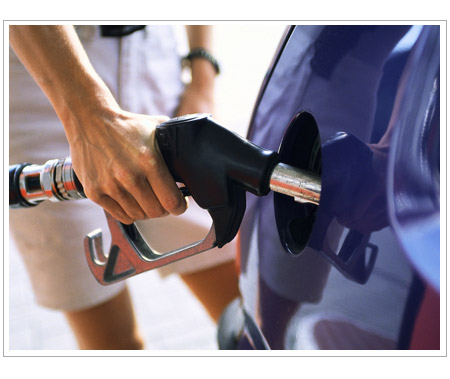 "These are extremely important developments for U.S. crude oil production," said E. Russell Brazil, BENTEK Energy managing director. "The growth trend in unconventional oil looks strikingly similar to what we saw in the early stages of natural gas shale production. And the development is being driven by attractive oil prices, which remain high relative to natural gas.
"This has provided the economic incentive for many players in the upstream industry to turn to more oil-dominated exploration opportunities to realize higher returns for their drilling investment dollars."
The transfer of shale drilling techniques from gas to oil has the further potential to increase revenue for producers. Not only will producers benefit from the revenue gains from adding oil and liquids to the production, they also will reap the advantages of drilling efficiencies that hold the promise of lower costs and higher production yields, BENTEK noted in its report.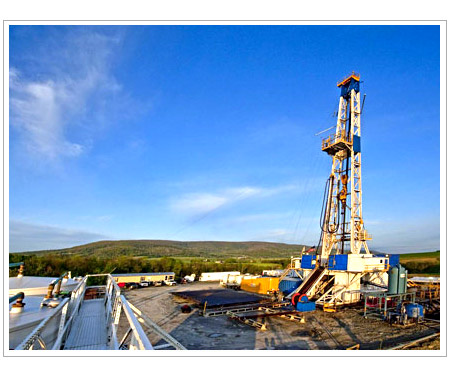 However, unconventional oil plays such as the Bakken shale face infrastructure challenges as growing production requires incremental gathering, processing and transportation infrastructure as well as downstream capacity. "While the industry has been creative in managing constraints, including using rail and truck transportation in the Bakken, these creative solutions carry higher costs and will strain under long term growth. As a result, developing sufficient infrastructure to support production growth will remain a challenge to the industry."
Continuing bottlenecks for moving production out of North Dakota to downstream markets, where there are refineries with sufficient processing capacity, pose a challenge. With transportation constraints, Bakken producers receive lower prices for their crude and must pay high transportation costs. Several pipeline projects are planned over the next few years, but industry faces a challenge in building infrastructure fast enough to keep pace with production growth.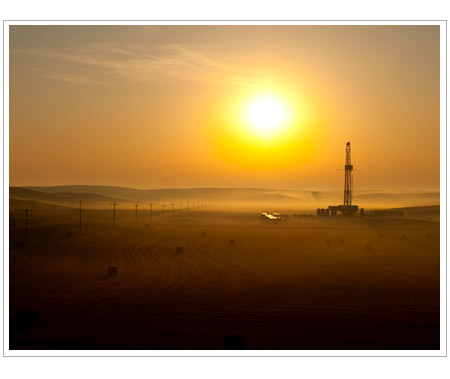 While the transfer of shale drilling technology from gas to oil has thus far shown promise, horizontal drilling used for oil so far has been concentrated in naturally fractured reservoirs. It remains unclear whether hydraulic fracturing for oil production will yield the same results or prove as economically viable for oil drilling as drilling into natural fractures has been up to this point.
BENTEK believes these factors and the Gulf moratorium will result in U.S. oil production growth occurring at a slower pace in the short-term, but sees the future of oil production in the U.S. remaining bright. "It will depend on how successful producers will be in transferring shale gas drilling technology to oil and how rapidly infrastructure catches up to reservoir development," BENTEK said.
Generated by readers, the comments included herein do not reflect the views and opinions of Rigzone. All comments are subject to editorial review. Off-topic, inappropriate or insulting comments will be removed.