Analysis: Upstream Players Seek Simpler, Unified Means to Manage Info.
Rigzone Staff
|
Tuesday, September 21, 2010
Upstream players are calling for a simpler and more unified computing environment to help them manage information overload, according to a Microsoft Corp. and Accenture survey released today at SPE's Annual Technical Conference and Exhibition (ATCE) in Florence, Italy.
Sixty-four percent cite a simpler and more unified computing environment as very valuable to their job performance. And more than one-third see an industrywide collaboration of oilfield products and services providers, IT providers, industry IT standards organizations, and upstream operating companies as most capable of bringing about the needed improvements. Most-often cited benefits include easier access to information, more accurate information and enhanced collaboration.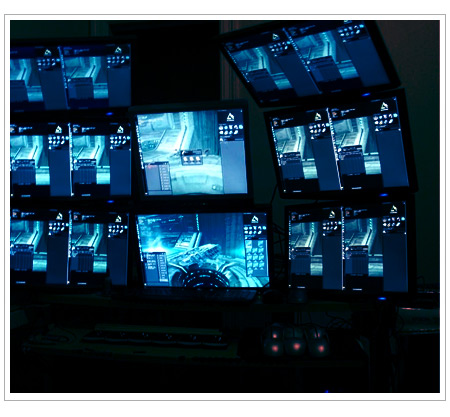 In related news, the Microsoft Upstream Reference Architecture Initiative, an effort by Microsoft and its industry partners, continues to move forward to define and expand a common reference architecture as the "unifying language" and a force for productivity and integration in the industry. Since the initiative's launch in June 2010, six industry players have announced their participation in the initiative - Esri, Idea Integration Corp., Neofirma Inc., NetApp, Tata Consultancy Services Ltd. and The Information Store Inc. - bringing the total number of initiative participants to 25.
"The sheer volume of upstream information produced by today's digital oilfield environment has prompted oil and gas professionals to call for systems and processes that drive better decision making and job performance," said Ali Ferling, managing director, Worldwide Oil & Gas Industry for Microsoft. "Information overload in the form of siloed, redundant and unstructured data often hinders proactive operations and collaboration. Fortunately, next-generation information technologies are available today and the Microsoft Upstream Reference Architecture Initiative is set to create a more efficient upstream computing environment."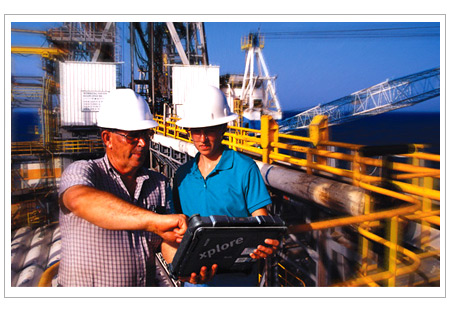 Computing Trends Survey Findings
The Microsoft and Accenture Upstream Oil & Gas Computing Trends Survey 2010, which polled 172 upstream oil and gas professionals within national, international and independent oil companies and service and supply companies worldwide, found that for 44 percent of respondents, the upstream data explosion continues to have a negative effect on their ability to get their work done.
Forty-four percent of professionals surveyed reported a difficult and time-consuming search of diverse systems to find information; and data appearing in unstructured forms not easily captured or archived. Forty-three percent of those surveyed reported that data stuck in individual repositories and not easily shared was a common challenge across disciplines, and 35 percent reported too much redundant and/or unnecessary data available.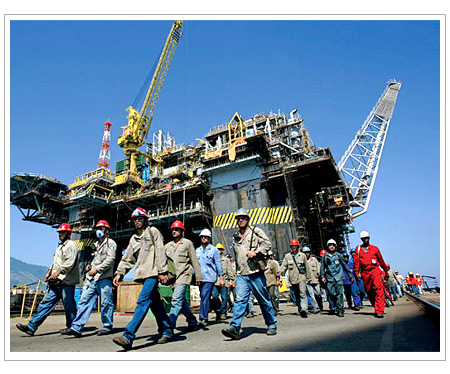 Fifty-seven percent of respondents stated that more extensive upstream IT standards and a service-oriented architecture approach hold the most value for providing enhanced computing, while thirty percent surveyed reported that cloud computing and social media hold the most value for enhanced computing. Yet, company adoption of these technologies lags behind worker interest. Fewer than one-quarter of professionals polled said their company has fully implemented these tools.
"Of course the effective deployment of these technologies is critical, and unfortunately there are few great examples in our industry," said Johan Nell, upstream global lead, Energy Industry Group, Accenture. "We believe that business-problem-driven solutions based on simplified, consistent architectures are key."
"To ensure consistent information and application integration, the industry will need close industry alignment among multiple solution providers. This collaboration will allow upstream companies to streamline business processes, onboard projects quickly, and be more agile and flexible in their upstream operations," Ferling said.
In recent months, the Microsoft Upstream Reference Architecture Initiative participants advanced the development of architecture components and expanded the reach of the collaboration. They have also defined the foundation structure for the reference architecture based on a three-level service-oriented architecture: Business Architecture, Application Architecture and Infrastructure Architecture. And participants have developed scenario demonstrations that illustrate how interoperability can be improved among various products and vendors.
Generated by readers, the comments included herein do not reflect the views and opinions of Rigzone. All comments are subject to editorial review. Off-topic, inappropriate or insulting comments will be removed.