Analysis: Voelte Bullish on Pluto LNG Despite Delay
Rigzone Staff
|
Tuesday, August 24, 2010
Woodside Energy has delayed its final investment decision (FID) on the Pluto liquefied natural gas (LNG) project until next year, Woodside CEO Don Voelte reported during the company's half-year 2010 results last week.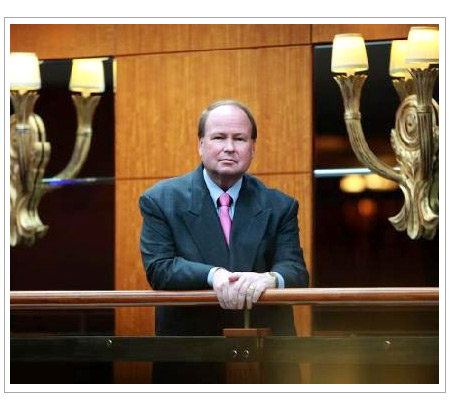 However, Voelte confirmed that its Pluto project can accommodate five LNG train footprints, up from the three trains in the scope of the project's original FID, and that discussions with third-party suppliers to underpin the Pluto project continue. The project's existing infrastructure also has excess capacity, which can be sold to third parties or reserved for potential equity gas. Woodside's CEO also said he is "extremely comfortable" with Woodside's performance in the "challenging but manageable" environment.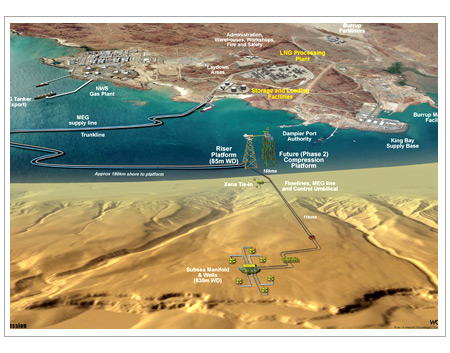 Thanks to stronger commodity prices, Woodside recorded net profit after tax of A$901 million (US$794.8 million), up 40 percent compared to the same period last year, and revenue of A$2.1 billion (US$1.8 billion), up 45 percent from the same period a year ago.
However, some analysts have been critical of Woodside's mixed exploratory drilling results compared to Chevron Corp., the other major player in Western Australia's LNG market, which has enjoyed recent drilling success. Some media reports also have questioned whether Woodside would have enough supply through discoveries or third-party gas agreements to support the Pluto expansion.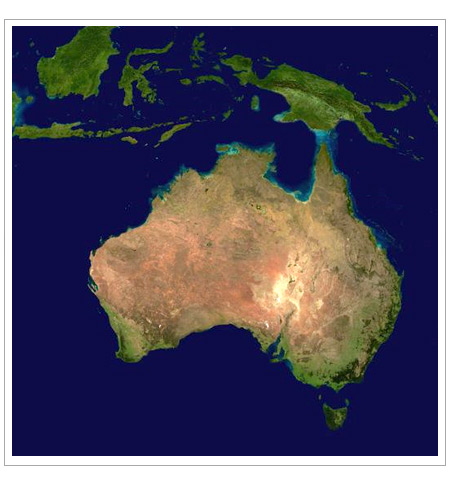 Still, Woodside has plenty of options to spend cash on new field developments, said commodities analyst Peter Strachan, who believes additional gas will be found to support additional trains at Pluto. "However, it may take an additional 12 to 18 months to bed it down."
Pluto was only ever a one-train project, with options for trains two and three subject to gas availability. "In the meantime, WPL [Woodside] will be able to fill its balance sheet up with a bit of cash from Pluto's operating cash flow, while it continues to spend money on Browse LNG, exploration and other projects."
The idea of rolling on to the second and third phase of the project was seen as optimal, so as to keep the team together from Pluto I. "But if that cannot be achieved, it's no big deal," said Strachan, adding it was better to demobilize the team and start again in 12 or 18 months than jump ahead of themselves.
Voelte said that the Pluto LNG foundation project is 92 percent complete, and that its recently announced Larsen Deep and Alaric discoveries have opened up a new deeper play and new hydrocarbon province that can underpin Pluto. Pluto remains on track for start-up at the end of February 2011 and first LNG by the end of March 2011, contingent on weather and favorable industrial relations environment.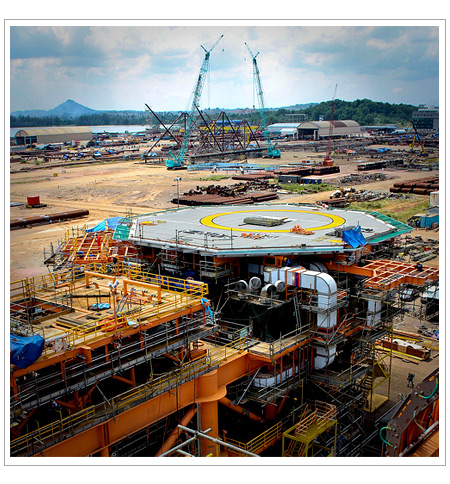 All modules onshore are in place and heavy lifts have been completed, with hook-up and commissioning operations left. "So now, critical path delays are thought of in days or weeks. Even if we do experience disruptions we are not expecting significant schedule slippage now that a number of key critical milestones have been reached," Voelte said.
Woodside has greatly reduced the downside risk of the project due to the increase in the P90 reserve base over 25 percent. By the time Pluto is in plateau production, it will contribute around 40 percent of Woodside's total equity production, an estimated 40 percent of revenue and approximately 50 percent of operating cash flow, Voelte said.
Reasons for Delay
Woodside had set a target to make an FID decision in December for Pluto Train 2, anticipating the construction schedule for Chevron's Gorgon LNG project and setting the schedule to avoid going head to head on construction skills and resources. Woodside also anticipated its exploration drilling would have progressed to a point where we would have definition of resource gas for a go/no FID decision, Voelte said.
However, the head to head resource battle with Gorgon has not turned out as forecast. Progress at Gorgon has not developed as Woodside anticipated and Woodside no has a longer period of time to take an FID decision.
Woodside's exploration campaign also has not progressed as rapidly as planned, which has contributed to the delay in the Pluto FID decision. One of two deepwater drilling rigs contracted to Woodside was a year late coming from the shipyard and two wells ran into mechanical difficulties, resulting in only 10 of the 20 original prospects being tested.
Voelte said the investment community "is now seeing how difficult the environment is for building a solid, long-term, economically robust E&P business, and in particular LNG projects with strong reserves."
"In fact, I believe too much media emphasis is put on the public fanfare of new project announcements, versus the importance of strong economic returns from a company's base business and the ability to execute the construction of new projects on time and cost," said Voelte, noting that, despite all the fanfare for 100 million tonnes/annum of new LNG projects, only two projects, Pluto and Gorgon, have had FIDs made on them.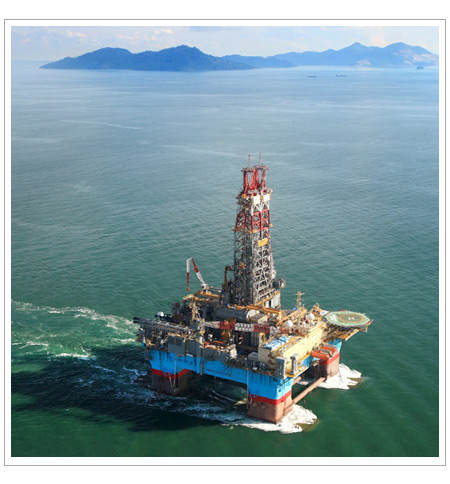 Woodside's exploration program for its Pluto expansion has resulted in six discoveries from the first 10 prospects, with six more wells scheduled for drilling this year and at least six in 2011. Woodside is utilizing semisubmersibles Maersk Discoverer and Ocean America for this drilling program.
Generated by readers, the comments included herein do not reflect the views and opinions of Rigzone. All comments are subject to editorial review. Off-topic, inappropriate or insulting comments will be removed.