Analysis: Noble Discoveries Trigger Interest in Offshore Israel Potential
Rigzone Staff
|
Friday, August 20, 2010
Major natural gas discoveries by Noble Energy and a recent report highlighting Israel's oil and gas potential have sparked interest in exploration offshore Israel.
Over the past decade, the Israeli government has been promoting the use of natural gas due to its competitive prices and environmental benefits. As a result, gas demand in Israel has been growing as industrial plants switch from burning coal to cleaner-burning natural gas and pipeline infrastructure is added to supply gas to the country. Israeli gas demand also is expected to grow for transportation use as electric cars are now being manufactured in Israel.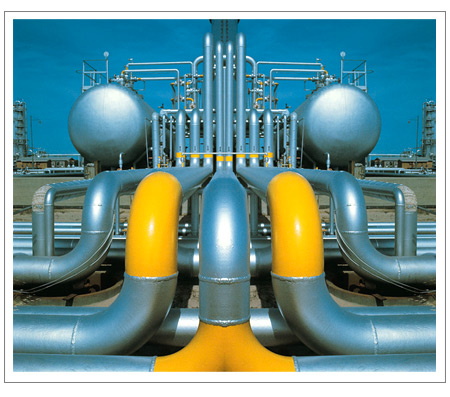 The Israeli government also hopes to make the nation self-sufficient that by encouraging offshore exploration and production. The Noble-operated Mari-B field offshore Ashkelon is currently the country's only source of domestic natural gas. Mari-B has been reliably meeting gas needs since 2004, but its production is expected to begin declining sharply in late 2013. Israel also imports gas from Egypt to meet its domestic needs, but internal delivery issues within Egypt means that gas is sometimes not available.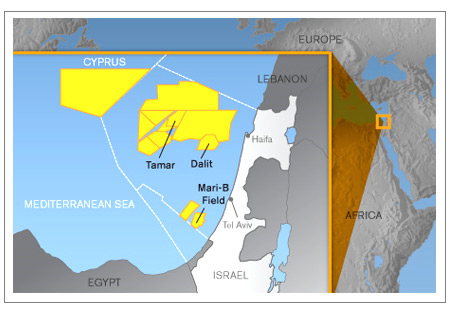 "They don't want to be too dependent on one source of energy, and need to have redundant and backup systems for energy. They're too vulnerable in too many ways," said Howard Boigon, an attorney with Hogan Lovells in Denver who represents Colorado-based Israel Petroleum Corp. (IPC), a company that plans to drill offshore Israel next year.
Noble's exploratory success offshore Israel, including the Tamar and Dalit natural gas discoveries, has triggered interest in the area's natural gas potential. Noble Energy recently reaffirmed its total gross resource estimate for the Leviathan exploratory prospect in Israel at 16 trillion cubic feet and it has a 50 percent chance of success.
The U.S. Geological Survey (USGS) in March reported that the 83,000-square kilometer (32,046-square mile) Levantine Basin province in the eastern Mediterranean Sea holds an estimated mean of 1.7 billion barrels of recoverable oil and a mean of 122 Tcf of recoverable natural gas.
The Noble discoveries and USGS report has resulted in foreign companies seeking exploration rights offshore Israel. The significant uptick has overwhelmed the Israeli government, which is still figuring out how to handle exploration bids, requirements for companies wanting exploration rights and how to handle procedures for filing. Existing regulations are based on a 1952 petroleum law that was borrowed from an old British law governing onshore exploration. The law, which has been adopted for offshore exploration and production, will need to be modernized.
"They're feeling their way in many respects and figuring out how to develop a system with the commercial certainty sought by Western entrepreneurs to encourage investment in offshore Israel exploration," said Boigon.
A committee set up by the Israeli government is considering whether to change the royalty and tax regime for production for exploration rights, which would also impact existing permits such as the Noble project and is causing a lot of controversy. "There's a lot of excitement and a lot of misunderstanding how the industry functions and what this all means. It doesn't mean that there won't be dry holes drilled offshore," Boigon noted.
Noble Discoveries
Located 60 miles offshore Israel in 5,000 feet of water, the Noble-operated Tamar discovery was considered the largest conventional natural gas discovery made worldwide in 2009 and Noble's largest discovery in its history. Tamar production will feed the growing demand for natural gas in the Israeli market as the nation's gas-fired electricity use grows.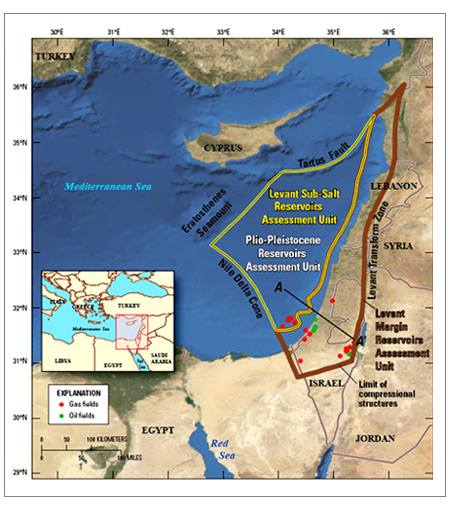 Noble on Aug. 10 received Israeli government approval for the development of Tamar. Noble and its partners planned to develop Tamar using the Tamar North option that would flow gas from the deepwater field to a new onshore receiving terminal to be constructed in the northern half of the country. However, the selection and approval of the site for the onshore terminal has been significantly delayed. The Tamar North development option was designed to deliver gas to Israeli markets in 2012, thus assuring that customers' gas needs would be continuously and fully met.
Noble and its partners had recommended to Israel's Minister of National Infrastructure and the Petroleum Commissioner that a Tamar South development option be considered which would utilize the existing onshore gas receiving terminal located at Ashdod. Tamar South would involve a similar field development as the northern option, but would bring the gas to a new offshore platform to be constructed next to the existing Mari-B platform and then redeliver the gas to the existing pipeline that connects Mari-B to the Ashdod onshore terminal.
The new platform would take advantage of the structural design of the existing and proven Mari-B platform. The Tamar South development option would provide for initial deliveries of Tamar gas by late 2012. Cost of Tamar South is approximately the same as Tamar North.
Charles D. Davidson, Noble Energy's Chairman and CEO, commented, "We continue to believe that Israel having a second gas receiving terminal in the northern half of the country provides significant benefits. However, it has also been made clear to us that the consequences to our customers, and ultimately the State of Israel, of delaying initial deliveries of Tamar gas by waiting for a northern terminal location are far too severe."
"Demand for natural gas is growing and today we are delivering record amounts of gas from Mari-B, which are being used primarily for electric power generation. The Mari-B partners are investing heavily in new wells and gas compression to maintain high gas deliverability for the next few years, but Mari-B gas reserves are finite and Tamar gas is needed soon."
Davidson said Noble would continue working with the National Planning Council and the involved ministries in evaluating northern sites as Noble officials believe ultimately one will be needed.
Leviathan
Noble also plans to begin drilling its Leviathan prospect offshore Israel in early October using the Transocean semisubmersible Sedco Express. The primary target is a 16 Tcf gross prospect with a 50 percent chance of success in the same interval that Noble discovered at Tamar and Dalit. Noble, the operator of Leviathan with 40 percent working interest, expects initial drilling results by early next year.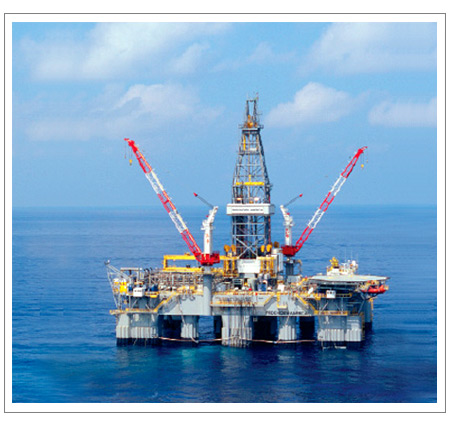 "As we evaluated our seismic and because of the extent of our development in exploration acreage, we recently signed a short-term contract with an extended option period for the Pride North America rig that will start at the beginning of next year. This will give us the ability to expand our program in this area with continued exploration success," said David L. Stover, president and chief operating officer of Noble, during the company's second quarter 2010 earnings conference call last month.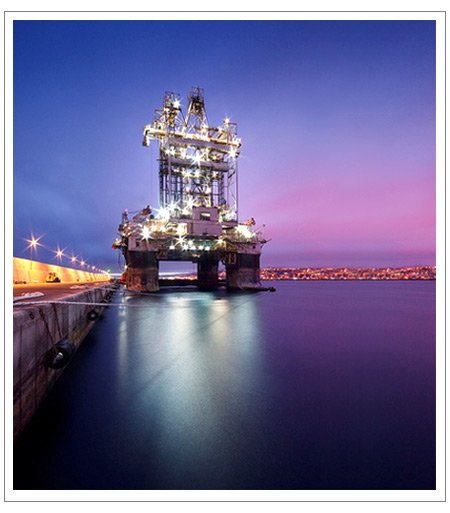 In recent months, debate has arisen over whether the Leviathan prospect extends into Lebanese waters. The debate has made tensions worse between Israel and Lebanon, who are technically at war with each other. Lebanon's parliament on Aug. 17 passed the law approving offshore oil and gas exploration for the first time.
According to media reports, Lebanese Energy Minister Gebran Bassil advised Noble not to work near Lebanon's maritime economic zone, saying his country would allow Israel or a company working on its behalf to take gas from Lebanon's zone. No testing has been conducted to validate or disprove this claim, said Catherine Hunter, analyst with IHS Global Insight.
"Israel believes that the existing Noble discovery and other licenses including Leviathan lie with Israeli waters in its economic enterprise zone and that it is lawfully claiming ownership," said Boigon. "There is no doubt that Israel will do what it has to do" to protect its resource.
Despite political tensions between Israel, Lebanon and other neighboring countries that have resulted in violence, adequate security appears to be in place for oil and gas operations offshore Israel, Boigon noted.
Additional Investment
Companies inspired by Noble's gas discoveries to explore offshore Israel include Colorado-based IPC. The private company was founded by Colorado businessman Howard Cooper, who has 25 years experience in exploration, production and business development for oil and gas ventures in North America, Russia and the Caspian region.
IPC holds a 13.069 percent stake in two licenses, Sarah and Myra, which cover approximately 310 square miles approximately 25 miles offshore Israel. These two licenses lie close to the recent Tamar and Dalit natural gas discoveries made by Noble. IPC currently is seeking partners to participate in the licenses.
Seismic data for Sara and Mira has been shot, acquired and processed and has been submitted to the Israel Ministry of National Infrastructure. A decision on drilling prospects for each license and engineering for those prospects is expected by year-end. IPC expects to have a drilling rig contracted for work by the end of March 2011 and drilling to begin in next year's third quarter.
IPC is seeking partners willing to participate in its interest in the licenses either through a farmout, option, partial sale of interest, assignment, or debt financing. According to a Prospective Resources Evaluation Report by Chapman Petroleum Engineering ltd., the unrisked net present value of IPC's 13.609 percent interest in Sarah and Myra is estimated between $677 million and $1.432 billion.
Generated by readers, the comments included herein do not reflect the views and opinions of Rigzone. All comments are subject to editorial review. Off-topic, inappropriate or insulting comments will be removed.