Seahawk CEO: Shallow Water GOM Viable, Company Growth Undeniable
Rigzone Staff
|
Thursday, September 24, 2009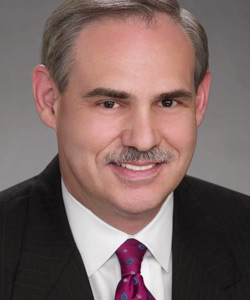 Randall D. Stilley
A new player in the offshore rig market, Seahawk Drilling was recently spun-off from Pride International. Completed in late August 2009, the spin-off landed Seahawk Drilling with 20 mat-supported jackup rigs stationed in the Gulf of Mexico. Many of the employees from Pride were retained, although some strategic positions were filled by new entries.
After the company's first quarterly announcement held last week, the president and CEO of Seahawk Drilling, Randall D. Stilley, spoke to Rigzone about where the company is and where it is headed. With more than 30 years in the industry, many of which have been spent as an executive at well-respected oil and gas companies, Stilley offers a unique and confident outlook for growth in the GOM, as well as shallow water.
Shallow Water GOM Focus
Currently, Seahawk Drilling operates 20 mat-supported jackups, located in the Mexican and US shallow waters of the Gulf of Mexico. With the second largest fleet of jackups in the GOM, the company's rigs are capable of drilling in waters up to 300 feet deep and to a total depth of 25,000 feet deep.
"The Gulf of Mexico shelf continues to be a prospective basin, although average prospects are now much smaller than 10 years ago," Stilley said. "With the recent decline in service costs over the past year, many of our customers believe they can make a reasonable return on their shelf prospects at natural gas prices of $4.50 to $5.50. Unfortunately, natural gas has been significantly below that level for the past six months."
Yet, natural gas prices have escalated in the last week to nearly $4, and many, including Stilley, believe the price of natural gas has hit its bottom and prices will continue to rally.
"In the U.S. Gulf of Mexico, we experienced a low point of only 14 jackups working at one point in July, but since then demand has improved slightly with 18 jackups now working," Stilley revealed. "With only 40 jackups being marketed currently in the US, when demand recovers there is actually little spare capacity available. We also believe we may have additional opportunities to put rigs to work for Pemex in Mexico during 2010."
According to data provided by Riglogix, Seahawk currently has five jackups under contract. Two of these are drilling in Mexican waters for Pemex, while three are in the US drilling for independent producers. Five Seahawk rigs are ready-stacked, and 10 are cold-stacked.
Despite a slow-down in drilling in the shallow waters of the GOM, Stilley stands firm that the region offers long-term opportunities. This belief is mirrored by the investment community, which has continued to hold Seahawk stock, which is traded on the NASDAQ under the ticker "HAWK" and currently stands at more than $34.
"While it's true that many of the major oil companies have moved into deep water to find larger hydrocarbon deposits, the Gulf of Mexico Shelf still offers ample opportunities to achieve good returns for small and mid-sized independent producers," Stilley asserted. "While the size of an average shelf prospect today may be in the 3 to 10 billion cubic feet range, down from several years ago, at the right commodity price people will continue to drill."
Combining cost reductions with the cost savings of having the most infrastructure in place, drilling and operating in the shallower waters of the GOM continues to make sense.
"Projects for rigs in the sub-300-foot water depth category are more diverse, with a combination of workover, recompletion and exploration work," Stilley continued. "During the past year, the balance of work has shifted to workover and recompletion, but once natural gas prices recover we're likely to see renewed interest in exploratory drilling on the shelf."
Expanding Opportunities
In addition to the waters that are currently open in the US and Mexico, there is some hope that the eastern waters of the US GOM will open up to offshore drilling. In fact, the prospect of opening waters offshore Florida is currently being mulled by the state legislature.
"We are hopeful that the Eastern Gulf of Mexico will be opened for drilling," Stilley said. "Wells drilled off the coast of Florida in the past showed promise, and a fair amount of seismic data is already available, such that drilling could start quickly should this occur."
With the second-largest fleet of jackups in the GOM presently, the company could respond immediately to increased demand.
"Seahawk is very well positioned to take advantage of resumption in drilling on the eastern Gulf of Mexico shelf, as mat rigs are ideal for the area," he added. "However, I don't think it's very likely to occur in the near term."
Additionally, the CEO foresees growth internationally, although that focus will most likely take place through acquisitions, rather than relocating Seahawk's current fleet.
"In the future, if we have opportunities to move mat-supported rigs to an international market, we would consider it," Stilley confirmed. "However, Seahawk may be more likely to enter a new region through the acquisition of assets in the area."
While the company is not looking to build any new jackups in the near future, it is keeping its options open with regard to existing rigs that become available.
"With about half of the worldwide jackup fleet rolling off contract in the next 12 months, and about 30 newbuild rigs entering the market over the same period, we're likely to see dayrates and utilization continue to decline outside of the U.S. over the next 12 to 18 months," Stilley explained. "Seahawk will continue to monitor the market closely for opportunities to acquire jackups in other markets if asset prices are attractive."
Growth Strategy
In addition to these opportunities, the company looks to reactivate stacked rigs as quickly as the market allows.
"Seahawk's best returns will likely come from putting our idle rigs back to work, and reactivating our rigs that are currently cold stacked," Stilley said. "The idle rigs will require no Capex to be put back to work, and several of our cold stacked rigs can be put back into service for only $1 to $2 million each, so that's our short term focus."
Furthermore, Seahawk will continue to focus on the shallow-water market -- at least for the immediate future.
"We like the shallow water market, and we seem to be one of the few companies exclusively focused on the jackup market," Stilley said. "Our focus is on returns, and at the present time we believe the jackup market will provide better investment opportunities for Seahawk."
"We also have a non-compete agreement with Pride that applies to drilling rigs with a water depth capability of 500 feet or greater for three years from the spin-off date," he added.
Despite a shift in the market to deepwater exploration and production, the Seahawk CEO reaffirms that the company can prove successful in the shallow-water market.
"Longer term we may consider other assets, but we believe that we can achieve significant growth within the jackup market over the next several years," Stilley said. "As other drilling contractors continue to shift their focus to deep water, we expect to have ample opportunities to acquire existing jackups as they seek to rationalize their fleets.
Since the majority of offshore wells drilled each year are in water depths accessible by jackups, we believe we can generate superior returns in this market."
In addition to Seahawk's current fleet focused on the GOM, Stilley foresees ample opportunity for the company to grow beyond its current size, especially with consolidation in the jackup market expected.
"It's hard to set five-year and 10-year goals in this business as the cycles are typically shorter and often unpredictable," Stilley explained. "However, our strategy of growth will be achieved through cost effective reactivations of our existing rigs, acquisitions of additional rigs only at prices that will deliver exceptional returns, and operations that are focused on efficiency and safety. It would not surprise me if Seahawk is two to three times our current size in five to 10 years if we're successful in consolidating the jackup business."