US M&A Primed for a Comeback
|
Thursday, January 02, 2020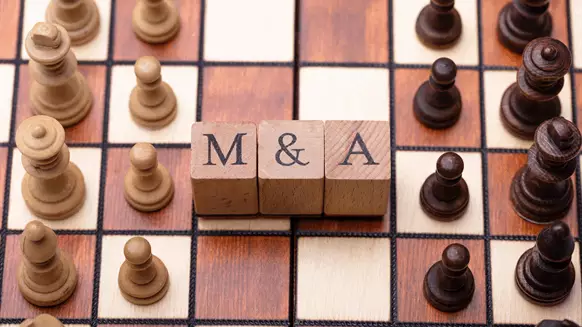 More than half a trillion dollars were spent on shale assets in the last 10 years.
When looking at U.S. M&A activity for 2019, it could seem really positive or rather challenging, depending on the lens.
The U.S. racked up $96 billion in deals for 2019, but that total was skewed by Occidental's $57 billion acquisition of Anadarko, according to oil and gas data analytics company Enverus. The Oxy-Anadarko deal, the fourth-largest oil and gas deal in history, muddled what was actually a rather lackluster year for M&A activity.
Oxy-Anadarko deal aside, the U.S. saw just $39 billion in deals in 2019 – half of the average for annual U.S. oil and gas M&A during the last 10 years. Throughout the decade, U.S. unconventional assets dominated deals with shale assets pulling in 73 percent of the total during that time period. But available capital was an issue in 2019.
"Investors who funded the shale revolution over the last decade have become vocal in advocating for payouts and cut back on providing new capital. That flowed through to limited M&A and a negative reaction to deals for much of the year," said Enverus senior M&A analyst Andrew Dittmar. "However, we saw an uptick in December in the pace of deals and more positive investor reactions to acquisitions. That should bode well for M&A in 2020."
Most of the big deals in 2019 focused on the Permian. Enverus reported the year's top five deals as:
Occidental's $57 billion acquisition of Anadarko (Apr. 24)
Enverus noted that WPX's deal was the largest of 4Q 2019 and signified that there are still exits available for the "built to sell" model of private equity portfolio companies.
In 2H of 2019, smaller E&Ps were more willing to accept lower buyout values amid tight capital markets and narrow financing options.
"Challenges for one company can mean opportunity for someone else and we're seeing that on the private capital side," said Enverus market research director John Spears. "During the exploratory and high growth years of shale, private equity was funding companies to drill and flip acreage. Today, private equity is providing a secondary source of capital to companies that need to grow but don't have the financial means via joint ventures, drillcos, purchasing overriding royalties and other arrangements."
As investor confidence grows in a company's ability to deliver on free cash flow, they become more open to acquisitions, given there is high asset quality and reasonable prices.
Consolidation in the shale patch can involve acquisitions by multinationals or mergers among small- to mid-size players.
"In the last 10 years, we watched U.S. shale upend global energy markets and transform the U.S. into a net energy exporter," said Dittmar. "We're now at an inflection point where shale matures from a growth industry to one that generates dividends and share buybacks for its investors. Completing that transition and setting the stage for the next 10 years will likely require a round of consolidation and 2020 sets up the needed pieces for this to occur."
To contact the author, email Valerie.Jones@Rigzone.com
Generated by readers, the comments included herein do not reflect the views and opinions of Rigzone. All comments are subject to editorial review. Off-topic, inappropriate or insulting comments will be removed.