Eni Pilots Platform Wave Power Tech
by Matthew V. Veazey
|
Rigzone Staff
|
Wednesday, March 27, 2019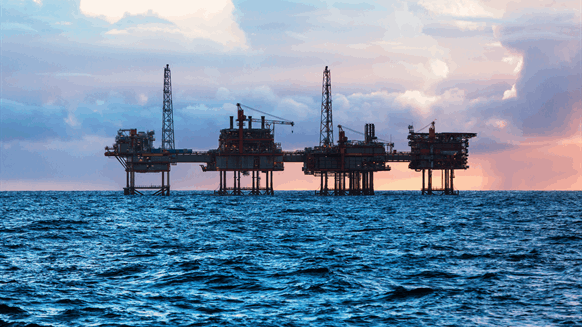 Eni contends the system could ultimately power medium and large offshore assets.
An Eni S.p.A. platform offshore Ravenna, Italy holds the distinction of hosting the world's first hybrid power plant capable of converting energy from waves into electricity, Eni reported Wednesday.
According to Eni, the pilot-scale Inertial Sea Wave Energy Converter (ISWEC) production adapts to different sea conditions to ensure high continuity in energy production. A company spokesperson told Rigzone that the technology could eventually be used to power medium and large offshore assets. Moreover, the plant reportedly will allow Eni to convert mature offshore platforms into hubs for generating resilient, zero-emissions renewable energy.
Eni stated that its Central Northern District installed the pilot plant at the offshore Ravenna site and has integrated it into the world's only hybrid "smart grid" system featuring photovoltaics and energy storage. The company noted that the plant reached a peak power output of more than 51 kilowatts, or 103 percent of its nominal power.
"Waves are the most underutilized renewable source in the world, with extremely high energy density, high predictability and low variability, making them a very promising future energy source suitable for decarbonization of offshore processes," stated Eni, which has conducted renewables research and development with Politecnico di Torino (PoliTO).
The company spokesperson did not provide a time frame regarding when ISWEC could become available on a commercial or industrial scale.
Generated by readers, the comments included herein do not reflect the views and opinions of Rigzone. All comments are subject to editorial review. Off-topic, inappropriate or insulting comments will be removed.
RELATED COMPANIES