Energy Guru Says US and Russia Should Set Aside Gas Fight
by Bloomberg
|
Jonathan Tirone
|
Monday, February 18, 2019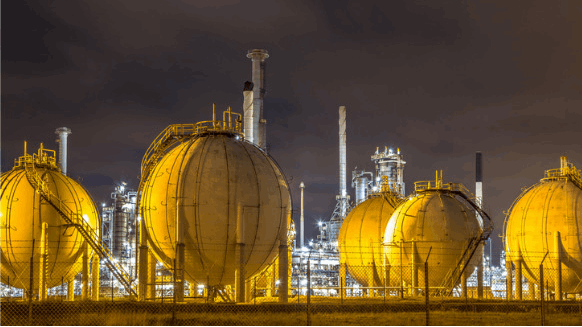 A Cold War-era energy advisor contends the United States and Russia should put aside their fight over natural gas markets.
(Bloomberg) -- The scientist who built the most prominent Cold War energy advisory said the U.S. and Russia should set aside their fight over natural gas markets and focus on slashing fossil fuel pollution more quickly.
Nebojsa Nakicenovic helped set the stage for the global gas boom five decades ago as part of an elite scientific team that fixed Central Intelligence Agency estimates "that were all wrong." He combined the CIA's views with secret Soviet data to provide the first full picture of the Earth's plentiful methane reserves. But the window to tap those deposits is already almost closed, he said.
"It was 50 years of retrograde," Nakicenovic said in an interview. "Rather than achieving the transformation, we were working on the counter transformation in many ways. Now we have no time to waste. We need to be at zero emissions by mid century."
The remarks are meant to refocus debate about how to shape Europe's energy networks, an issue on the agenda when Austrian Chancellor Sebastian Kurz meets President Donald Trump in Washington on Wednesday. The scientist, who was hired by a joint White House and Kremlin initiative to advise on the issue, brings a historical perspective to the discussion about whether Europe should draw its energy through pipelines from Russia or in tankers of liquefied natural gas from the U.S.
Trump and Kurz will wade into the thorny debate over how the European Union gets its gas, and the issue is expected to come up during a bilateral meeting. Austria's state-owned energy company has preferred financing pipelines that tie European industry together with Russian reserves. Trump wants allies to buy more U.S. liquefied natural gas and shun trade that could strengthen Russia's military hand, especially the Nord Stream 2 pipeline.
To Nakicenovic, who spoke Saturday at the American Association for the Advancement of Science in Washington, that debate misses the point. While answering the question will shape the fortunes of Russian companies led by PJSC Gazprom and American LNG exporters such Cheniere Energy Inc., the more important priority is to rein in the greenhouse gases damaging the planet, he said.
"Infrastructure is important insomuch as it provides the resilience to the system," said Nakicenovic, who was born in Belgrade in 1949 and has been awarded Austria's highest scientific honor. "More fragmentation through my country first policies" risks damaging it.
Nakicenovic has a credibility among policymakers built up as a director at the International Institute for Applied Systems Analysis, which won backing from Washington and Moscow in 1967 as a forum where science could weigh in on energy debates.
The institute was the outcome of a meeting between President Lyndon Johnson and Soviet Premier Alexei Kosygin, when the two leaders reached accord in Glassboro, New Jersey, to let their scientists find ways to ward off crisis. Since then, more than a half dozen Nobel Prize winners, have rubbed shoulders with Nakicenovic at IIASA, including this year's laureate William Nordhaus.
At the moment, Europe is embroiled in a complex debate about how much weight to give energy security issues over the environment. Germany, Britain and Italy are phasing out power plants that use coal in favor of renewables, building up natural gas as a fuel that can fill the gaps. With Europe's domestic gas production in decline, that's meant relying more on imports from Russia, Qatar, Algeria and even the U.S.
American security concerns over pipelines linking Europe to Russia have come and gone "almost like a cycle," the scientist said.
When U.S. diplomats warned this month that pipelines are "bankrolling Russian military aggression," forecasters who labor in IIASA's baroque palace just south of Vienna heard the echo of U.S. intelligence agencies 40 years ago, that "locked-in gas markets help the Soviet military buildup."
Decades ago, Nakicenovic was among those recommending the world shift away from coal and build up low-emissions energy sources such as nuclear, solar and gas. While his initial forecasts from the 1980s were wrong about coal's quick decline, the gas industry has grown rapidly in recent years with enlarged pipelines and more tankers and terminals for LNG.
It's scientists with intelligence-agency links like Nakicenovic who were called on to draw a picture of the gas industry because the business has always been so opaque. Even today, much of what flows through pipelines is sold on long-term contracts with terms that aren't publicly available, making it difficult to understand what shapes flows of the fuel.
1
2
View Full Article
Generated by readers, the comments included herein do not reflect the views and opinions of Rigzone. All comments are subject to editorial review. Off-topic, inappropriate or insulting comments will be removed.
RELATED COMPANIES