Crude, Pipeline Woes Loom Over Oil-Sands Earnings
by Bloomberg
|
Kevin Orland
|
Thursday, October 25, 2018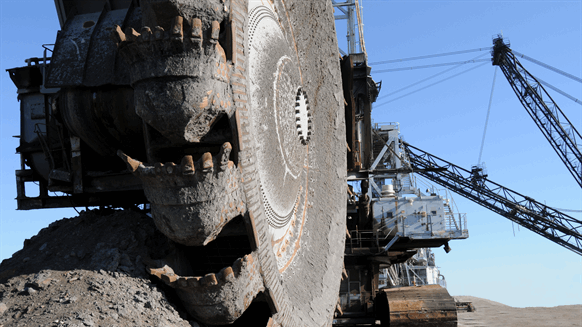 Forgive Canada's oil-sands producers for the whiplash.
(Bloomberg) -- Forgive Canada's oil-sands producers for the whiplash.
After seeing Western Canada Select crude climb during the first half of 2018, producers have since watched the price plummet by more than 50 percent as increasing output ran into pipeline bottlenecks and maintenance downtime at U.S. refineries. How they're coping with that rollercoaster ride will loom large as they report third-quarter earnings, starting with Husky Energy Inc. Thursday. Here's what to watch for:
How much are producers actually getting for their oil?
The dire situation in Canada -- with a barrel selling for little more than $20 in Hardisty, Alberta -- doesn't tell the whole story. While the local benchmark has taken a beating, the heavy-crude that reaches the U.S. Gulf Coast has occasionally traded there at a premium to West Texas Intermediate, according to AltaCorp Capital analyst Nicholas Lupick.
That means that a company that was able to secure low-cost pipeline shipping to the Gulf for a good part of its output is probably getting a lot more than the price at the local distribution hub. If it has a refinery in Alberta to process the crude north of the border, that should help, too. Plus, there's hedging.
Suncor Energy Inc. and Husky are the least exposed to the price discount because of their significant refining operations, according to Royal Bank of Canada analyst Greg Pardy. Meanwhile, Cenovus Energy Inc., MEG Energy Corp. and Athabasca Oil Corp. may be the hardest hit, he said.
What's the plan to move those barrels south?
Even if oil-sands companies show they were able to deal with the market disruptions last quarter, there will still be a spotlight on their longer-term plans as recent setbacks in getting new pipelines built threaten to prolong the shipping bottlenecks.
Front and center will be producers' efforts to ship more crude by rail. As of July, only about 200,000 barrels a day were being shipped by train, roughly one-sixth of Canada's 1.2 million-barrel loading capacity, according to Joan Pinto, an energy specialist at Canadian Imperial Bank of Commerce. Those volumes should be increasing in the coming weeks, and about 400,000 barrels could end up on rail over the next quarter, she said.
"When we see a $40- and $50-a-barrel discount, you have to start to think outside the box," Pinto said in an interview.
Cenovus led the charge last month, announcing three-year deals with Canadian National Railway Co. and Canadian Pacific Railway Ltd. to ship about 100,000 barrels of oil a day to various destinations along the Gulf. The CEOs of both Canadian National and Canadian Pacific have said they expect a booming market for oil shipments next year.
Is it time to tap the brakes?
The other way to cope with the sagging prices is to keep the oil in the ground and wait until better days. Earlier this year, Cenovus operated its Christina Lake and Foster Creek complexes at reduced levels after an outage on the Keystone crude pipeline weighed on WCS prices. Producers also may choose to move up maintenance projects that would take their facilities out of commission or reduce output.
1
2
View Full Article
Generated by readers, the comments included herein do not reflect the views and opinions of Rigzone. All comments are subject to editorial review. Off-topic, inappropriate or insulting comments will be removed.
RELATED COMPANIES