Shell Enters West African Atlantic Margin
by Matthew V. Veazey
|
Rigzone Staff
|
Monday, July 23, 2018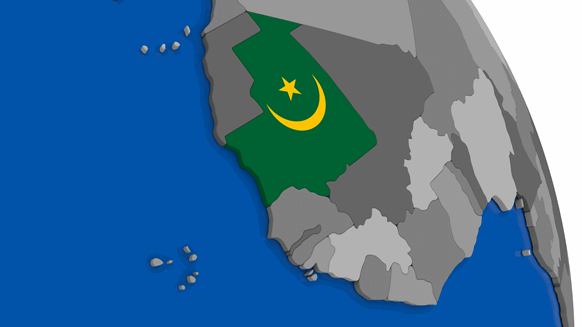 Two units of Shell sign a pair of production sharing contracts with the government of Mauritania.
Two units of Royal Dutch Shell plc signed a pair of production sharing contracts Monday with the government of Mauritania for the exploration and potential future production of hydrocarbons in the West African country's C-10 and C-19 offshore blocks, Shell reported.
"This move represents Shell's entry into the West African Atlantic Margin exploration basin, which has significant potential," Shell Upstream Director Andy Brown said in a written statement. "We look forward to working with the government and people of Mauritania as we bring our expertise and technical capability to help develop the country's emerging energy sector."
According to Shell, blocks C-10 and C-19 encompass an approximately 23,675-square kilometer area offshore Mauritania in water depths ranging from 20 to 2,000 meters. The new block C-10 comprises three previous blocks: C-10, C-28 and C-29. After the government approves the contracts, Shell will set up an office in Mauritania's capital city Nouakchott to begin exploration activities, the company stated. Shell added that it plans to reprocess and analyze existing seismic data as well as acquire new data.
Shell will conduct the exploration program through its subsidiaries Shell Exploration and Production Mauritania (C-10) B.V. and Shell Exploration and Production Mauritania (C-19) B.V. The supermajor stated that it will operate the exploration program with a 90-percent interest and Mauritania's national oil company, Societé Mauritanienne des Hydrocarbures et de Patrimoine Minier, will hold the remainder.
In addition, Shell noted that Shell Exploration and Production Mauritania (C-19) B.V. and Chariot Oil & Gas Investments (Mauritania) Limited have agreed to a back in right for a working interest of 10 to 20 percent equity in the C-19 block at a future date. The Shell-Chariot deal is subject to government approval, Shell stated.
"Shell's new entry in the Mauritania offshore area represents an important added value to the exploration activities and will contribute to maintain the momentum for developing the energy sector in Mauritania," Mohamed Ouid Abdel Vetah, Mauritania's minister of oil, energy and mining, said in the Shell announcement.
As this map of offshore blocks from the Mauritania Ministry of Petroleum, Energy and Mines shows, other companies active in the West African country include BP, ExxonMobil, Total, and Tullow.
Generated by readers, the comments included herein do not reflect the views and opinions of Rigzone. All comments are subject to editorial review. Off-topic, inappropriate or insulting comments will be removed.
RELATED COMPANIES