Analyst: New Pipeline in Mexico to Help Relieve Permian Bottleneck
by Matthew V. Veazey
|
Rigzone Staff
|
Friday, July 20, 2018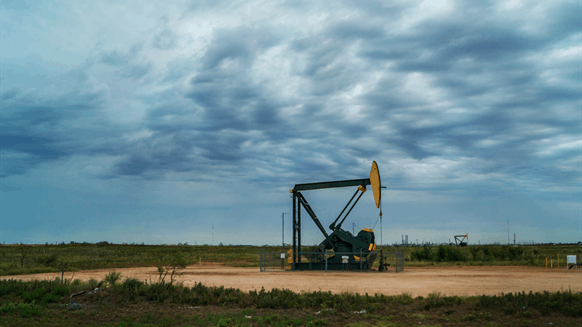 A new natural gas pipeline in northern Mexico should provide needed takeaway capacity for Permian producers.
A new pipeline in northern Mexico should provide some relief for oil producers in the Permian Basin who are struggling with limited takeaway capacity for associated natural gas, according to BMI Research.
"The startup of the El Encino-Topolobampo pipeline is a very welcome addition to Mexico's natural gas network," Mara Roberts Duque, senior oil and gas analyst with BMI Research, told Rigzone. "The long-awaited project will help move supplies directly from the Waha (West Texas natural gas trading) hub and alleviate the bottleneck within the Permian. It will also provide a crucial conduit for feedstock into the country's growing natural gas-fired power space, saving the government significant costs in the process."
As Rigzone reported earlier this week, TransCanada's $1.2 billion Topolobampo gas pipeline is part of a 540-mile (870-kilometer) gas pipeline system that will feed northwestern Mexico's growing gas-fired power generation network. The company has called Topolobampo, which can carry up to 670 million cubic feet per day of gas through the Mexican states of Chihuahua and Sinaloa, "one of the most ambitious and challenging natural gas pipeline projects" ever built in Mexico.
Although El Encino-Topolobampo has been exceptional in one respect, in another it has not, Duque pointed out.
"The project's two-year delay has become somewhat typical for Mexico's natural gas pipelines in recent years," Duque said. "A host of logistical and grassroots challenges have repeatedly plagued midstream developments throughout the country. This dynamic has worsened as more and more projects are planned, many of which cross through environmentally sensitive lands."
In addition, BMI contends that getting pipelines approved and built in Mexico could become even more arduous for companies like TransCanada. As others have observed recently, the incoming administration of President-elect Andrés Manuel López Obrador (AMLO) will likely decrease the momentum behind such projects tied to Mexico's energy privatization efforts.
"We expect ongoing and future projects will encounter similar challenges given rising grassroots opposition to midstream developments," concluded Duque. "The incoming AMLO administration could enhance the public consultation process for pipeline projects but this would likely result in further construction delays."
Generated by readers, the comments included herein do not reflect the views and opinions of Rigzone. All comments are subject to editorial review. Off-topic, inappropriate or insulting comments will be removed.
RELATED COMPANIES