Cheap Option to the Oil Sands Emerges as Hot Play in Canada
by Bloomberg
|
Robert Tuttle
|
Wednesday, October 04, 2017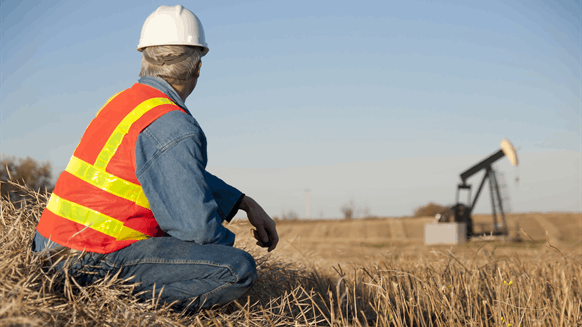 There's a land grab quietly taking place in a little-known corner of the Canadian oil sands.
In addition to Scott and Deltastream, Synergy Land Services Ltd. also bought rights to a plot during the Sept. 13 bidding round. It payed C$1,571 per hectare, the most per hectare in the province in more than two years. In July, land company Britt Resources Ltd. paid C$2.99 million for three parcels in the same immediate area, and Scott bought three parcels nearby for C$4.97 million in June of last year.
The drilling rights sales "show you that quiet acquisitions can get hot very quickly," said Mark Oberstoetter, lead analyst for upstream research at Wood Mackenzie in Calgary.
But development of the Clearwater formation in the Marten Hills area is in its infancy and its full potential won't be known until more drilling takes place, Tang said. The Lesser Slave Lake River area that includes Marten Hills pumped just 1.46 million barrels in all of 2015, according to the most recent Alberta government data. But Tang says he's optimistic.
Well results are "looking very good," he said. "Although it's still early stage, you get some indication that it's very exciting."
With assistance from Dave Merrill. To contact the reporter on this story: Robert Tuttle in Calgary at rtuttle@bloomberg.net. To contact the editors responsible for this story: David Marino at dmarino4@bloomberg.net Carlos Caminada, Will Wade.
1
2
View Full Article
Generated by readers, the comments included herein do not reflect the views and opinions of Rigzone. All comments are subject to editorial review. Off-topic, inappropriate or insulting comments will be removed.