Shale Boom's Dark Secret, Ruined Old Oil Wells in Oklahoma
by Bloomberg
|
Meenal Vamburkar
|
Tuesday, October 03, 2017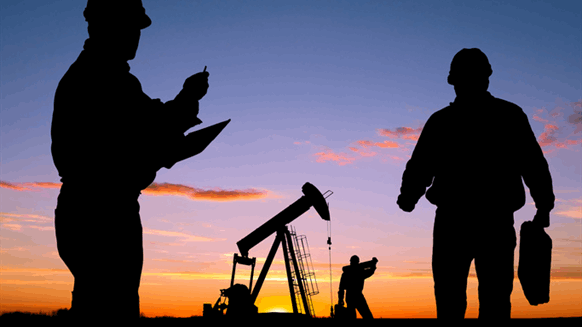 Not every oilman is gaining from the US shale boom.
The case belies a broader problem, said Matt Skinner, public information officer at the Oklahoma Corporation Commission, a regulatory body. The agency tried and failed to require operators to report incidents even if they didn't cause environmental damage, he said, but couldn't get support from bigger players in the industry. As a result, companies are not required to report incidents that result only in monetary damage to a well. Those issues must be taken to district court.
The main obstacle has been a lack of data, according to Skinner. So now, the commission is focusing on encouraging vertical well operators to report problems. They've confirmed 20 incidents and have at least 55 more pending, Skinner said.
"We know it's happening, we know it's an issue," he said. "We have every reason to think there are more incidents out there than we know of."
Cantrell's organization, meanwhile, is pushing to slow down further development of horizontal drilling until better data is gathered on their effect on existing wells.
"We need to slow this process down until we can get the regulatory regime to keep up with it," he said. "We've applied a vertical regulatory regime to a horizontal world."
To contact the reporter on this story: Meenal Vamburkar in New York at mvamburkar@bloomberg.net. To contact the editors responsible for this story: Reg Gale at rgale5@bloomberg.net Jim Efstathiou Jr.
1
2
View Full Article
Generated by readers, the comments included herein do not reflect the views and opinions of Rigzone. All comments are subject to editorial review. Off-topic, inappropriate or insulting comments will be removed.