LNG Can Play 'Meaningful Role' Targeting US Trade Imbalance
by Matthew V. Veazey
|
Rigzone Staff
|
Tuesday, October 03, 2017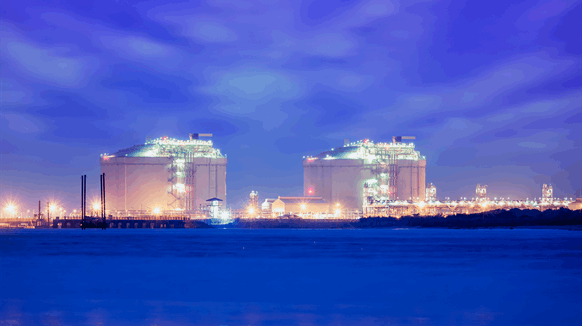 US gas exports can improve balance of trade, create jobs and support long-term economic growth.
According to the Office of the United States Trade Representative (USTR), the U.S. goods trade deficit – in which imports exceed exports – with China totaled $347 billion in 2016. During the same period, U.S. goods trade deficits with Japan and South Korea amounted to $68.9 billion and $27.7 billion, respectively, observed USTR.
As it continues to ramp up exports of liquefied natural gas (LNG), the United States can tilt that trade imbalance a bit more in its favor by expanding the volumes of LNG it ships to those three countries, Kathleen Eisbrenner, founder and CEO of NextDecade, said Monday during Energy Dialogues LLC's North American Gas Forum in Washington, D.C.
"LNG has a very meaningful role to play," remarked Eisbrenner, whose company is developing an LNG export facility and related pipeline infrastructure in South Texas and may develop a floating storage and regasification unit (FSRU) and associated LNG import terminal infrastructure at the Port of Cork in Ireland. "I think it's a real exciting opportunity."
As statistics compiled by the International Gas Union show, Japan, South Korea and China together took in roughly 56 percent of global LNG imports in 2015. Figures from the U.S. Energy Information Administration show that China was the top East Asian destination for U.S. LNG exports in 2016, followed by Japan and South Korea.
"U.S. natural gas exports including LNG can help improve the balance of trade while creating new U.S. jobs and supporting long-term economic growth," JC Thomas, external affairs director of Sempra LNG & Midstream told Rigzone.
Sempra and partner Woodside Energy (USA), Inc. earlier this year signed a memorandum of understanding (MOU) with Korea Gas Corp. (KOGAS) clearing the way for discussions among the parties regarding Sempra and Woodside's proposed Port Arthur LNG export project in Southeast Texas. In a written statement that Sempra issued at the time, the company noted that KOGAS might purchase LNG from Port Arthur LNG and take an equity stake in the project.
"Our recent MOU signing with KOGAS to work cooperatively on the Port Arthur LNG project is a testament to the important role LNG exports play in the economy of the United States and its trading partners," said Thomas, adding that LNG exports can also help to alleviate U.S. trade imbalances elsewhere.
"Eight out of the top 11 countries that the U.S. has the greatest deficits with are LNG-importing nations and we can provide an opportunity for these countries to reduce the trade imbalance by purchasing LNG from the U.S.," said Thomas.
Thomas was quick to point out, however, that domestic project proposals also need backing at home.
"As the positive commercial interest continues to shape the global LNG market, having strong political and community support will be essential to our success and achieving the results we all expect with jobs and economic prosperity," Thomas concluded.
Generated by readers, the comments included herein do not reflect the views and opinions of Rigzone. All comments are subject to editorial review. Off-topic, inappropriate or insulting comments will be removed.