HOW COOL IS THAT!: Early Career Mentor
|
Monday, October 02, 2017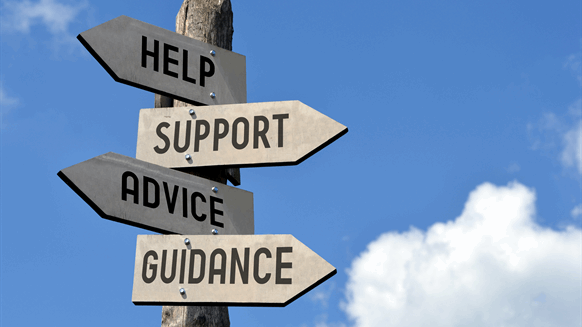 Mechanical engineer Madeleine Kopp advises aspiring oil and gas engineers.
Adaptability is an important trait for those working in an industry as dynamic as oil and gas. Having witnessed the boom, bust and now recovery that have taken place since she joined the industry in early 2013, Madeleine Kopp can attest to that.
"The oil and gas industry has changed dramatically since I first started almost 5 years ago," said Kopp, a Houston-based project engineer with Stress Engineering Services, Inc. "During the first half of my career, the industry was booming and workloads were high. These last two years have seen a significant drop in oil prices, which has affected our workload."
Madeleine Kopp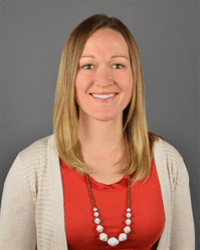 Stress Engineering Services, Inc.
Kopp, who holds bachelor's and master's degrees in mechanical engineering from Texas A&M University, makes a point of relaying what she's learned so far about working in oil and gas to more recent engineering graduates. Her role as chair of the American Society of Mechanical Engineers (ASME) Petroleum Division's Early Career Committee gives her a platform to do just that. She also sits on ASME's programming committee for the Offshore Technology Conference as well as ASME's V&V 60 Codes and Standards panel, which verifies and validates computational modeling in energy systems.
Kopp recently spoke to Rigzone about the career path she's taken in mechanical engineering, and she offered advice for up-and-coming engineers trying to set their own oil and gas career goals and how to weather the ups and downs of the industry. Read on for her insights, including her fondness for explosions.
Rigzone: Please tell us a bit about what you do.
Kopp: I wear multiple hats: fielding requests for quotations (RFQs), interfacing with clients, identifying project scope, sourcing materials and labor, managing engineering and technician support, executing testing and analysis efforts, meeting demanding schedules and delivering the final product.
Rigzone: How would someone get into this line of work?
Kopp: There is a place for most types of engineers in the oil and gas industry, so getting a bachelor's degree in one of the major four engineering disciplines – mechanical, civil, chemical or electrical – is a great first step. In college, it's really important to try and get summer internships to get a feel for what kind of job you'd like to have after you graduate. My advice would be to test the waters in multiple industries and locations to see what resonates most with you.
Rigzone: What are the most challenging aspects of your job?
Kopp: One of the most challenging aspects of my job is adjusting to the ever-changing workload. When business is booming workload can be very high, and you have to be flexible in working longer hours than you're used to. The other side of the coin is equally challenging. When you're used to being very busy, and suddenly there is not much business, it can feel like you are not doing a good job even though you're doing the best you can do. The key is to find a good work/life balance when things are busy to prevent burnout and to stay positive and proactive when things are slower.
Rigzone: Have there been any particularly "hairy" issues you've faced in your career?
Kopp: Training. Every company has a different training philosophy. Some are overkill with it and some just don't even bother. And every individual learns in a different way. So finding that happy medium is very difficult. Don't be afraid to ask questions, and if you can find a few trusted sources or mentors, that will go a long way in making you feel supported.
Rigzone: What the coolest aspect of your job?
Kopp: My job sometimes involves blowing things up, which is pretty darn cool. I also really enjoy all the people I get to meet on a day-to-day basis.
(EDITOR'S NOTE: Want to nominate someone in the oil and gas industry who has a really cool job for coverage in "How Cool Is That!"? Send an email to Senior Editor Matthew Veazey at mveazey@rigzone.com and be sure that "HOW COOL IS THAT!" appears in the subject line.)
Generated by readers, the comments included herein do not reflect the views and opinions of Rigzone. All comments are subject to editorial review. Off-topic, inappropriate or insulting comments will be removed.