Kemp: Oil Drillers, Not Forecasters, Are Responsible For WTI Weakness
|
Monday, October 02, 2017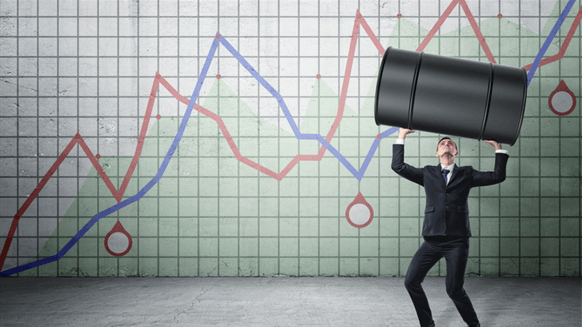 Is Hamm right to blame EIA for the decline in WTI prices and the big discount to Brent which emerged in the third quarter of 2017?
Experience shows drilling and completions typically respond to a fall in WTI prices with a delay of around 16-20 weeks.
In response to the decline in prices after February, the frenzied drilling boom began to moderate during the second quarter.
But the rig count did not actually flatten out and begin falling until late July or early August, according to oilfield services firm Baker Hughes.
Production tends to follow changes in drilling with a lag of up to six months, so the rise in drilling until June is likely to continue increasing output through the end of 2017.
Based on the rising rig count during the first six months of the year, it is not unreasonable for EIA to predict U.S. oil production will continue growing through year-end.
Well Completions
There has been a notable slowdown in onshore well completions, as Hamm noted, which does seem to be moderating production despite the earlier drilling boom.
The phenomenon is most pronounced in the Permian Basin, where the number of wells drilled per month increased from 373 in January to 488 in August, but completions were up from just 242 to 353.
The result is a lengthening backlog of drilled but uncompleted wells (DUCs), which has grown from 1,500 in January to almost 2,300 in August, according to EIA.
Some completions have been deferred by companies hoping for an increase in oil prices while others are waiting because of a shortage of fracking crews and equipment.
If the slowdown in completions is sustained, it will moderate the increase in onshore oil production in the remainder of 2017.
But the slowdown in completions is itself mostly a response to the decline in WTI prices during the second and third quarters.
EIA should not be blamed for price declines which was a necessary market signal to tame the drilling and completion boom and adjust U.S. oil production to a more sustainable course.
(Editing by David Evans)
1
2
3
View Full Article
Generated by readers, the comments included herein do not reflect the views and opinions of Rigzone. All comments are subject to editorial review. Off-topic, inappropriate or insulting comments will be removed.