Kemp: Oil Drillers, Not Forecasters, Are Responsible For WTI Weakness
|
Monday, October 02, 2017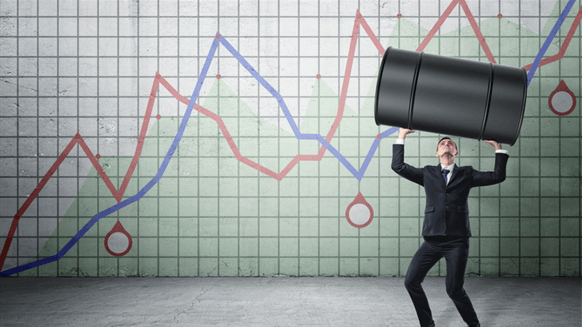 Is Hamm right to blame EIA for the decline in WTI prices and the big discount to Brent which emerged in the third quarter of 2017?
There has been little change in EIA forecasts since June. In fact, EIA has recently trimmed its predictions for output in both 2017 and 2018.
Onshore Output
Hamm's critique relates changes in drilling and completion rates to the whole of U.S. crude output, which he predicts will reach no more than 9.35 million bpd by the end of 2017 from 9.24 million bpd in July.
But drilling rates really only affect the onshore component of production rather than the more specialised and technically complex production from Alaska and offshore.
EIA forecasts production from the Lower 48 states excluding the Gulf of Mexico will average 7.08 million bpd in 2017.
The agency predicts Lower 48 output will reach 7.45 million bpd in December, which does not seem unreasonable given output was 7.05 million in July and had already climbed from 6.5 million at end-2016.
The rest of U.S. output comes from Alaska and the federal waters in the Gulf of Mexico, which produced 423,000 bpd and 1.8 million bpd in July respectively.
Both areas experienced production outages during the second quarter, which lowered output by 63,000 bpd and 123,000 bpd respectively between March and June.
But EIA is predicting both will boost output by December by 40,000 bpd and 100,000 bpd, which should ensure total U.S. output continues rising through the end of the year.
Drilling Slowdown
Hamm blames the agency for being slow to react to the slowdown in drilling and well completions that started in the second quarter.
"We knew that production is not growing like the EIA is saying. It was coming down. Rig count was turning over and so were well completions," Hamm told Argus.
DEPA surveyed all the publicly reporting oil and gas companies that reported in the second quarter and found that capital expenditure and production forecasts had been cut.
But the rig count and well completions declined precisely because of the drop in oil prices from late February onwards.
If WTI prices had not fallen from their peak in late February, it is likely that drilling rates would have continued climbing.
The fall in WTI prices was a necessary signal to ensure domestic oil producers changed their drilling and production plans.
1
2
3
View Full Article
Generated by readers, the comments included herein do not reflect the views and opinions of Rigzone. All comments are subject to editorial review. Off-topic, inappropriate or insulting comments will be removed.