TECH SHOWCASE: Digital Process Improvement Mentor
by Matthew V. Veazey
|
Rigzone Staff
|
Thursday, September 28, 2017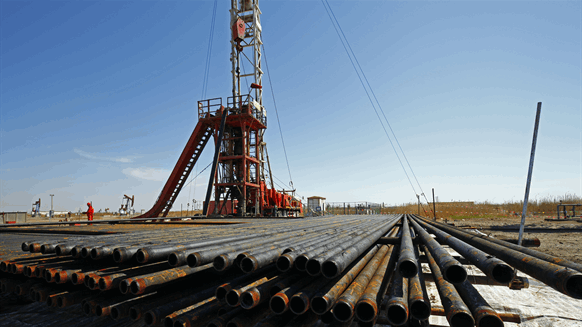 Wellsite data technology aims to put seasoned vets and rookies on near-level playing field in terms of following standards.
A Midland, Texas-based company has unveiled a wellsite data management system for operators and service companies that reportedly can help to shorten the learning curve for younger generations of field personnel as experienced veterans move on.
"The entire concept of capturing the field knowledge of experienced workers is central to our system," Travis Laman, president and founder of Delta Perform/DEC Global, said of his company's trademarked "PERFORM" system. "We also believe the discipline our system brings to the process will significantly reduce non-productive time and improve safety."
PERFORM comprises cloud-based software with an application that users - rig, platform, frac crew, coil crew, snubbing, production unit and other personnel – can download to smart devices and kiosks, continued Laman. He said the 2010 Deepwater Horizon disaster and other "horrible events" that occurred in the oil and gas and other industries inspired him to design the technology, which is intended to improve – and verify – adherence to safe operating standards enacted by operators and government agencies.
"Drill site managers, while operating under the stress of working long hours in the field and managing increasingly complex drilling procedures, become vulnerable to making mistakes," said Laman. "It is human."
Laman described his company's technology as a "process improvement tool." He explained that the system safely guides the drill site team through a detailed drilling process and simultaneously records their activity. Moreover, he said that it allows anyone "authorized" to access the system and monitor progress at any time.
"Our system is a tool for easing and enhancing the data-gathering process, which is much needed in the field," Laman noted. "Our real differentiator is our ability to provide the drill site manager with a systematic project completion guide on his/her mobile device. Not only is the process completed with the least amount of non-productive time but all safety considerations are factored into the guide, greatly reducing risk of mishaps."
Pointing out that young field engineers are increasingly taking on roles previously held by senior-level drilling experts, Laman said the data management system can help to bridge the generation gap by digitally preserving the latter group's expertise.
"Rather than having this new workforce learn by making the mistakes of the past, we believe it is better to capture most of that departing knowledge into our system to be used as a digital mentor," Laman explained. "This also induces a level of discipline to the drilling process that has often been missing in the past."
Laman also said that, although the wellsite data management captures time-tested knowledge that is exiting the oil and gas industry, it does something that many in the industry have been reluctant to do.
"As for digital influence, it is hard to find a place in our lives that is not influenced by computers, mobile devices and the Internet," concluded Laman. "The timing of using all this technology more effectively at our drill sites is past due. It is increasingly vital that we both 'provide' critical data and 'gather' it from the field at the same time."
Generated by readers, the comments included herein do not reflect the views and opinions of Rigzone. All comments are subject to editorial review. Off-topic, inappropriate or insulting comments will be removed.
MORE FROM THIS AUTHOR
Matthew V. Veazey
Senior Editor | Rigzone