Chevron Hands Mantle to Ex-Refining Boss Wirth as Watson Retires
|
Thursday, September 28, 2017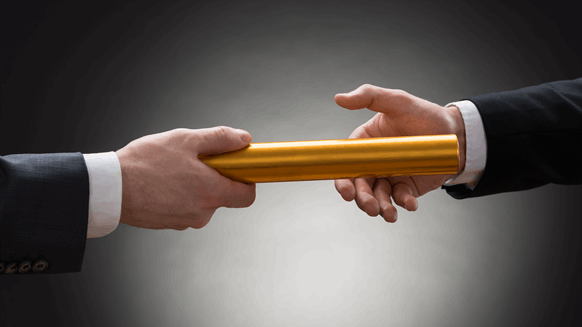 The 56-year-old Chevron lifer brings 35 years of experience to the c-suite.
(Bloomberg) -- Mike Wirth, who spent his entire career with Chevron Corp., will succeed John Watson as chairman and chief executive as the world's third-largest publicly traded oil explorer recovers from a global oil market hammered by a price-killing supply glut.
Wirth, 56, was named vice chairman in February and brings 35 years of experience in refining, chemicals, fuel sales and pipeline management to the c-suite at the San Ramon, California-based company. His crowning achievement was selling off low-performing assets like oil refineries and storage terminals that were a drag of Chevron's profits.
The promotion is effective Feb. 1, Chevron said in a statement on Thursday. Watson, 60, is stepping down after more than seven years as CEO of a company that traces its roots to John D. Rockefeller's 19th century Standard Oil Trust and triggered the Saudi Arabian oil boom with the 1938 discovery of crude in the kingdom. During Watson's tenure, Chevron investors more than doubled their money, compared to returns of less than 60 percent for its bigger international rivals, Exxon Mobil Corp. and Royal Dutch Shell Plc.
"Mike has a track record of accomplishments and that includes turning around the downstream," Watson said in a telephone interview after the statement was released. "He's a pretty versatile guy."
Watson, an agricultural economist by training, rose to prominence at Chevron by managing the integration of Texaco Inc. in 2001 after Chevron's $45.8 billion takeover of the company. His post-retirement plans don't include government service or becoming CEO of another company. "I bleed Chevron red and blue," Watson said. He didn't rule out going into private equity.
Wirth lauded Watson's pursuit of massive oil and natural gas projects in Kazakhstan, Australia and the Permian Basin of Texas and New Mexico "that will underpin our portfolio for decades to come," according to the statement. He is the third consecutive Chevron CEO to emerge from the company's finance and refining side, rather than oil exploration. Watson is a former chief financial officer for Chevron. His predecessor, David O'Reilly, was a chemical engineer.
Watson's legacy at Chevron will include the gigantic Gorgon and Wheatstone liquefied natural gas export complexes in Australia, as well as expansive shale assets in the U.S., Canada and Argentina. Despite costly overruns at the Australian gas projects, "they are profitable today and will generate profits for 30 or 40 years to come," he said.
--With assistance from Brandon Kochkodin
To contact the reporter on this story: Joe Carroll in Houston at jcarroll8@bloomberg.net.
To contact the editors responsible for this story: Reg Gale at rgale5@bloomberg.net, Mike Jeffers, David Marino
Generated by readers, the comments included herein do not reflect the views and opinions of Rigzone. All comments are subject to editorial review. Off-topic, inappropriate or insulting comments will be removed.