A Newcomer's Guide to Oil and Gas: Don't Take This Jeep on Holiday
by Matthew V. Veazey
|
Rigzone Staff
|
Tuesday, September 26, 2017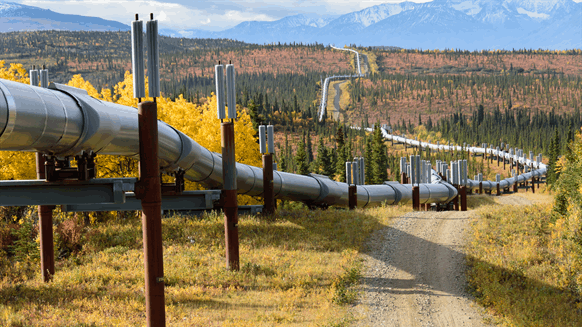 Learn about 'jeep machines' and confined workplaces.
Carrying crude oil, natural gas, refined products, petrochemicals and other liquids and gases, pipelines make up an essential component of the world's energy infrastructure. This installment of Rigzone's Newcomer's Guide will focus on two aspects of pipeline safety. First, the article will discuss an instrument used to reduce the risk of corrosion in the metal conduits. Next, it will outline some of the basics about working in pipes as well as other confined spaces.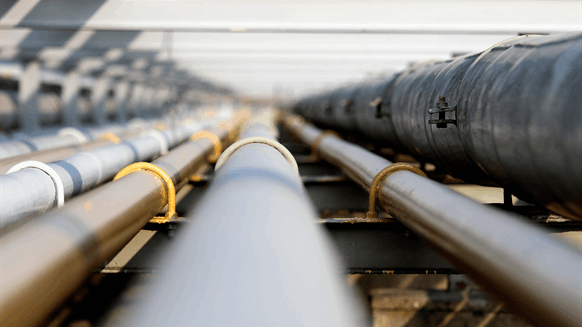 What's a jeep machine, and why don't you want to touch it?
The term "jeep machine" is a nickname for a holiday detector, which is a hand-held device that corrosion control and prevention specialists use to nondestructively inspect coatings on pipe and other metallic objects. Whenever the instrument detects a "holiday," which is a small flaw or break in the protective coating that can lead to corrosion of exposed metal, it emits a beeping noise.
"The holiday detector applies a voltage to the outside of the coating, and any discontinuity in the coating will cause a spark to jump from the inspection probe to the pipe to complete the circuit," explained Rick Eckert, Columbus, Ohio-based senior principal engineer for corrosion management with DNV GL Pipeline Services. "When the circuit is completed, an audible signal is activated on the holiday detector."
It is essential to undergo specialized training before using a holiday detector. Mishandling one of the devices can lead to an unpleasant outcome.
"Holiday detectors can output a very high voltage of up to 30 kilovolts – 30,000 volts – and it is possible to experience an electric shock if the device is not handled properly," Eckert said. "If a person touches the end of the probe they can complete the circuit to ground. That is why holiday detectors should be used according to the manufacturer's safety guidelines."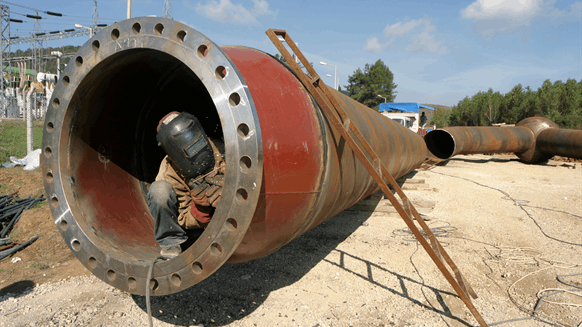 What do you need to remember about working in confined spaces?
According to the U.S. Occupational Safety and Health Administration (OSHA), a "confined space" in a workplace meets the following three criteria:
The space is large enough for a worker to enter.
It has limited or restricted means for entry or exit.
It is not designed for continuous human occupancy.
Ed Truett, risk control advisor and a Certified Safety Professional (CSP) with Denver-based commercial insurance broker IMA, Inc., said that common examples of confined spaces at oil and gas workplaces include storage tanks, process vessels, silos, storage bins, vaults, manholes and pipelines. He pointed out that confined space workers classified under the following four categories must undergo comprehensive training:
Entrants
Attendees (workers who monitor the work from outside the confined space entry point)
Entry supervisors
Rescuers
"Confined spaces pose atmospheric and physical hazards to the workers who are required to enter these spaces to perform work," said Truett. "The atmospheric hazards include oxygen deficiency or the presence of flammable or toxic airborne substances at levels that are deemed 'immediately dangerous to life or health' (IDLH). The physical hazards depend on the type of work being performed and include falls from heights, engulfment, slip/falls, electricity, high noise levels and vibration."
Before commencing a confined space entry, all parties involved must fill out a permit, continued Truett. He said the permit process involves the active participation of the host company's management team as well as every member of the entry team.
"You must receive comprehensive training before you are asked to perform confined space entry work," concluded Truett.
KEEP THIS SERIES GOING! This series relies on input from you, Rigzone's readers. If you have a simple, easily answerable oil and gas technical question, please send it to us for possible inclusion in a future installment of "A Newcomer's Guide to Oil and Gas." Email your submission to Rigzone Senior Editor Matthew Veazey at mveazey@rigzone.com.
Generated by readers, the comments included herein do not reflect the views and opinions of Rigzone. All comments are subject to editorial review. Off-topic, inappropriate or insulting comments will be removed.