Top BP Executive Warns OPEC Needs to Prolong Oil Output Curbs
by Bloomberg
|
Javier Blas & Heesu Lee
|
Monday, September 25, 2017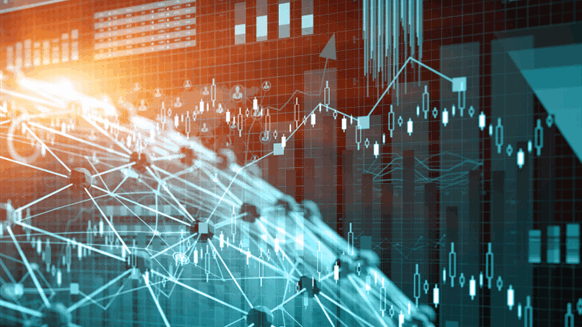 OPEC and its allies need to extend their crude production cuts beyond March 2018 to rebalance the global oil market, a top executive at BP's trading arm said.
(Bloomberg) -- OPEC and its allies need to extend their crude production cuts beyond March 2018 to rebalance the global oil market, a top executive at BP Plc's trading arm said.
"Rebalancing is already on the way," Janet Kong, Eastern Hemisphere Chief Executive Officer of integrated supply and trading at BP, said in an interview in Singapore. But OPEC needs "definitely to cut beyond the first quarter" to bring inventories down and back to historically normal levels, she said.
The view from BP follows a gathering in Vienna by the Organization of Petroleum Exporting Countries and its partners that concluded with no decision on an extension or deepening of supply cuts. Oil has struggled to hold above $50 a barrel in 2017 as investors weighed signs of a whittling worldwide crude glut against concerns the U.S. will boost oil production.
Although better known for their oil fields, refineries, and service stations, BP, Royal Dutch Shell Plc and Total SA are also among the world's biggest energy traders. From dealing floors that resemble the operations of major Wall Street banks in cities including London, Houston, Chicago and Singapore, BP has a privileged watchtower over the global oil market.
"If they extend the cuts, yes it's possible" to achieve $60 a barrel next year, she said. "But it's hard for me to see that prices will be sustainably higher," she added.
'Sell That'
Asked whether she will buy or sell Brent crude, the benchmark for more than half the world's oil, at an average of $60 a barrel in 2018, Kong said "I will sell that."
Kong was speaking as the who's who of the oil trading industry gathers in Singapore for the annual Asia Pacific Petroleum Conference (APPEC), a collection of public events, client meetings and evening cocktail parties that serve as a good barometer of the health of the global oil market.
Kong, who became the head of BP's trading arm for a region that stretches from Iraq to Japan in January after a career at China International Capital Corp. and Goldman Sachs Group Inc., painted a nuanced view of the oil market for the rest of the year and into 2018.
On the one hand, strong economic growth is boosting oil consumption well above historical levels, helping to draw down stocks, she said. Demand growth this year will be about 1.7-1.8 million barrels a day, well above the 10-year average of about 1.2 million barrels a day, thanks to growth in both industrialized and emerging countries, Kong said.
The world economy is "almost as good as it gets," with one of the best performances since the global financial crisis of 2008-09. With industrial demand rising, diesel is benefiting the most, she said.
Swimming in Oil
For next year, she again anticipated higher-than-normal demand growth of about 1.4-1.5 million barrels a day. OPEC, Russia and other big producers are also delivering on their promises to cut output at a higher compliance rate than expected, she said. Without the production cuts "the world will be awash -- we will be swimming in oil, so to speak," she said.
On the other hand, Nigeria and Libya, both OPEC members, are boosting oil production after output was disrupted earlier this year by sabotage and civil war. "I wouldn't say 100 percent, but they are largely offsetting a lot of the cuts," she said.
Also, U.S. shale producers can boost output quickly next year if oil prices rise above $60 a barrel, complicating the rebalacing. "That's the interesting thing about shale presence in the world. They are so short-term focused and very responsive," Kong said.
To contact the reporters on this story: Javier Blas in Singapore at jblas3@bloomberg.net; Heesu Lee in Seoul at hlee425@bloomberg.net. To contact the editors responsible for this story: Will Kennedy at wkennedy3@bloomberg.net; Pratish Narayanan at pnarayanan9@bloomberg.net Anna Kitanaka.
Generated by readers, the comments included herein do not reflect the views and opinions of Rigzone. All comments are subject to editorial review. Off-topic, inappropriate or insulting comments will be removed.
RELATED COMPANIES