How Refiners See the 0.5 Percent Sulphur Fuel Production World
|
Monday, September 25, 2017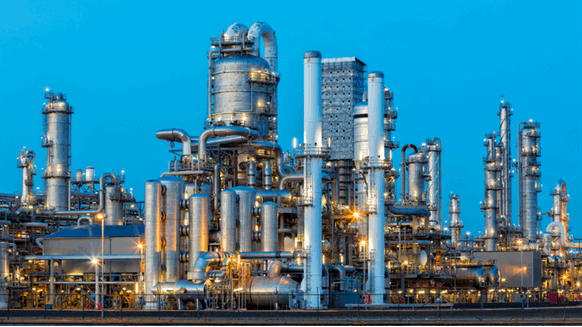 Many refiners are not properly equipped for the low-sulphur transition and will need to revisit their business models.
This commentary presents the opinions of the author.
It does not necessarily reflect the views of Rigzone.
In October 2016, the International Maritime Organization (IMO) confirmed that ship owners and refiners need to drastically reduce their sulphur fuel production from 3.5 to 0.5 percent by 2020. The news caught everyone by surprise as it was expected that the step change reduction would only apply from 2025 onwards.
The question is whether businesses are ready to make this reduction. IMO's decision puts pressure on them to put an immediate plan of action in place in order to meet the necessary deadline. But, it has been noticed that many refiners have been very reluctant taking measurements toward that goal and their approach to the matter will affect them financially and businesses incapable of making these adjustments may even face the risk of closure.
To ensure refiners implement an efficient plan tailored to their needs, they will need to revisit their strategies by taking into consideration a number of factors prior to their decision.
The first factor that companies will need to study is the location of the refinery. Depending of the resources of each region, this will define the future prices and availability of crude oil in the market. For example, if European demand falls refiners will need to make sure they can access profitable export markets.
Another factor that refiners will need to examine is the amount of investment they afford in order to make for their business to meet the IMO criteria.
But, it's not all bad news. Apart from the challenges refineries will face, the IMO 2020 legislation will also include a number of opportunities. For instance, businesses able to produce on-purpose motor fuels (components low in sulphur) will be able to sustain themselves without too much effort of changing their strategies. Consequently, they will not have to worry about the price hike in the market due to high demand.
In addition, businesses will have the option to move away from gasoline and seek growth in other areas such as petrochemicals; for some refineries this transition may mean an increase profits.
It is fundamental that businesses start to proactively plan on how to meet the IMO legislation by implementing efficient strategies. By formulating a thorough execution plan a company can remain competitive with the potential of becoming more profitable.
Joris Mertens is a senior staff consultant with KBC. He will be speaking about this topic at the World Refining Association's ERTC 4.0 conference, which will take place Nov. 13-15, 2017, in Athens, Greece.
Generated by readers, the comments included herein do not reflect the views and opinions of Rigzone. All comments are subject to editorial review. Off-topic, inappropriate or insulting comments will be removed.