Twice-Rejected US LNG Exporter Gives Project Another Shot
by Bloomberg
|
Ryan Collins
|
Friday, September 22, 2017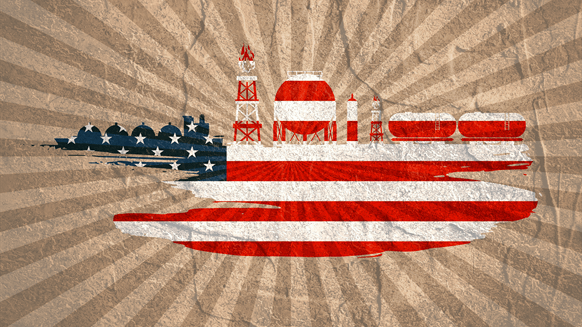 The developer of a liquefied natural gas export terminal in Oregon that has already twice been denied permits by US regulators is giving it another shot.
(Bloomberg) -- The developer of a liquefied natural gas export terminal in Oregon that has already twice been denied permits by U.S. regulators is giving it another shot.
Veresen Inc. said late Thursday that it filed another application with the Federal Energy Regulatory Commission for the $10 billion Jordan Cove LNG terminal that would ship gas to Asia. The agency said the project wasn't needed in March 2016, and rejected Veresen's appeal in December. In its latest request, the Calgary-based company proposed route changes for a pipeline to feed the terminal and eliminated plans for a power plant.
Veresen is making a third attempt just as the Trump administration promotes LNG exports as a means of establishing America's dominance in global energy markets and creating jobs. Gary Cohn, the director of the White House's National Economic Council, referenced an unidentified Northwest terminal during a talk in April, saying the government would step up approvals for such projects. It's among dozens proposed along the coasts of the U.S. to send shale gas overseas.
"There's a good chance that the FERC will take a different stance under this administration," Chris Cox, equity analyst at Raymond James Ltd. in Calgary, said by phone Friday.
Veresen said the project would create more than 200 permanent jobs and has said it would lower the U.S. current account deficit with Japan, which President Donald Trump has complained about. In February, the company said it was in "advanced" negotiations with a third LNG buyer in Japan and that preliminary agreements with Jera Co., a joint venture between Tokyo Electric Power Co. Holdings Inc. and Chubu Electric Power Co., and Itochu Corp. were being finalized.
The application for Jordan Cove comes just weeks after Trump filled seats on the Federal Energy Regulatory Commission, restoring the quorum the agency needs to approve LNG projects and major gas pipelines.
Veresen wasn't immediately available for a comment. Shares dropped 0.75 percent to C$18.14 at 9:50 a.m. in Toronto.
Multiple projects in Canada have been killed in recent months by plummeting LNG prices, most notably Petroliam Nasional Bhd's $27 billion Pacific Northwest, a potential new source of investment for Veresen, Cox said.
"You'll see some migration of those offtakers moving toward Jordan Cove," Cox said. "I wouldn't be surprised to see Petronas get involved in that project."
To contact the reporter on this story: Ryan Collins in Houston at rcollins74@bloomberg.net. To contact the editors responsible for this story: Lynn Doan at ldoan6@bloomberg.net Jim Efstathiou Jr., Christine Buurma.
Generated by readers, the comments included herein do not reflect the views and opinions of Rigzone. All comments are subject to editorial review. Off-topic, inappropriate or insulting comments will be removed.