BLOG: A 'Rule Book' for Harvey Authored by Katrina, Rita, et al
by Matthew V. Veazey
|
Rigzone Staff
|
Thursday, September 21, 2017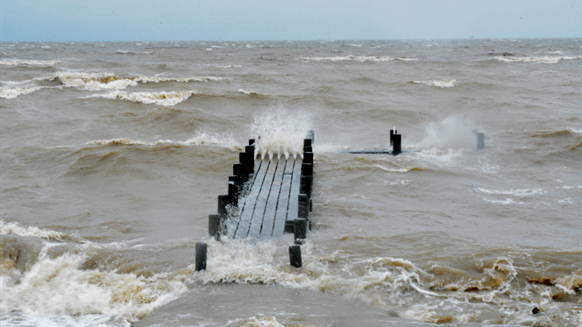 Karen Harbert of the US Chamber of Commerce discusses how energy companies have changed storm preparedness, response.
The 2017 Atlantic hurricane season has – unfortunately – been exceptionally busy, with hurricanes Harvey, Irma and now Maria leaving trails of destruction from the Lesser Antilles to the Texas Gulf Coast.
The oil and gas industry has not been immune, particularly in the case of Harvey. According to the U.S. Department of Energy, Harvey at one point shut down roughly 40 percent of total Gulf Coast refining capacity – equating to approximately one-fifth of total U.S. refining capacity. In addition, DOE figures reveal that Harvey shut-in nearly 20 percent of U.S. offshore oil and gas production in the Gulf of Mexico. Furthermore, the Texas Railroad Commission on August 26 estimated that Harvey idled anywhere from 34 to 57 percent of onshore crude production and 50 percent of gas production from the Eagle Ford shale. As Platts recently reported, however, Eagle Ford producers sustained minimal damage and are doing a good job of bringing output back to pre-storm levels.
Oil and gas companies have worked diligently to restore production, refining and other operations throughout the coastal Texas region. Their resilience is a testament to the application of lessons they've learned from other major storms that have hit the region since 2005 – hurricanes such as Katrina, Rita and Ike.
As a DOE official during the George W. Bush administration, Karen Harbert gained a unique perspective of Katrina and Rita's impacts on the oil and gas sector. The major hurricanes, which struck the Gulf Coast within weeks of each other, caused extensive disruptions to energy infrastructure both onshore and offshore. At the time the DOE's primary policy advisor on domestic and international energy issues, Harbert is now the president and CEO of the U.S. Chamber of Commerce's Global Energy Institute. She recently shared with Rigzone her thoughts on how the oil and gas industry's ability to prepare for and recover from hurricanes has changed since Katrina and Rita. Read on for her insights.
Rigzone: First, please tell me a bit about what you and your colleagues at DOE were doing to mitigate the supply disruptions from Katrina and Rita?
Karen Harbert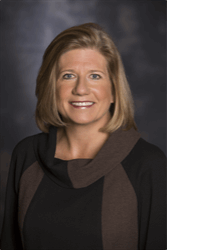 CEO, US Chamber of Commerce's Global Energy Institute
Harbert: The leadership at DOE was laser-focused on three issues: shortages of gasoline and natural gas, and restoration of electricity. In 2005, America was very reliant on imports of oil and natural gas in stark contrast to today's picture of energy abundance. It was critical to work closely with private industry – oil, gas and utilities – to know firsthand what they needed, what they could produce and how we could best help.
We quickly waived fuel specification requirements, allowing more types of fuel to be sold in the market. Within days, the President declared an energy market disruption which allowed me to begin work with the 27 allied countries at the International Energy Agency to orchestrate an emergency release of petroleum reserves into the global market. Gasoline prices had spiked to $4.50 a gallon. We aimed to make 60 million barrels of oil available of which the United States, through its strategic petroleum reserve, was responsible for half of the commitment. Ultimately we sold, loaned or "swapped" almost 21 million barrels. We warned that any instance of price gouging would be fully investigated. For natural gas, we worked with other countries to increase supply for the fall and began immediately to ensure the permitting of new import gas terminals was proceeding as expeditiously as possible. Today, many of those terminals are being converted to export terminals!
Restoring electricity was critical for recovery efforts and also to get energy flowing again. Fortunately, in 2003, then-Secretary of Energy Sam Bodman had created a new office at DOE, the Office of Electricity Reliability, so we had a one-stop shop to work on supporting electricity restoration. It took much longer in 2005 to get electricity back up in order to get pipelines operating and the grid functioning, and everyone learned a lot from that experience. It should be noted that the assistance from personnel from utilities around the country is a staple of the U.S. electricity system – for Hurricane Irma, for instance, almost 17,000 personnel from around the country were pre-positioned in Florida to get the grid repaired and running.
Rigzone: What were some of the lessons that Katrina and Rita taught both the oil and gas industry and government agencies? In other words, how did these events re-write the "rule book"?
Harbert: Both the oil and gas industry and the electric utilities were heroic in the recovery efforts and learned that they had to prepare better for a future disaster of that scale. Both have invested heavily in hardening their facilities, creating redundant systems and undergoing disaster preparedness training. One key change was the recognition of the need for remote command and control centers to ensure continuity of operations. Today, you can find command and control centers hundreds of miles away from facilities to ensure reliable back up plans. Both industries have also invested in remote sensing to accelerate the identification of needed repairs. And with advance warning, additional product and personnel are pre-positioned to immediately deploy. Aerial drones are also an import recent advent that allows quicker assessments that were not available in 2005.
Rigzone: How have those lessons been put into practice, and how have they paid off for the industry and consumers?
Harbert: Ensuring a more rapid restoration of power and fuels allows for a focus on recovery and for businesses to reopen. Not to minimize the impact of Hurricane Harvey in any way, but Harvey hit a metro area with roughly 6 million people yet only 300,000 people lost power and many of them had it restored fairly quickly.
1
2
View Full Article
Generated by readers, the comments included herein do not reflect the views and opinions of Rigzone. All comments are subject to editorial review. Off-topic, inappropriate or insulting comments will be removed.