Advanced Communication Crucial to Quashing Protesters
|
Wednesday, September 20, 2017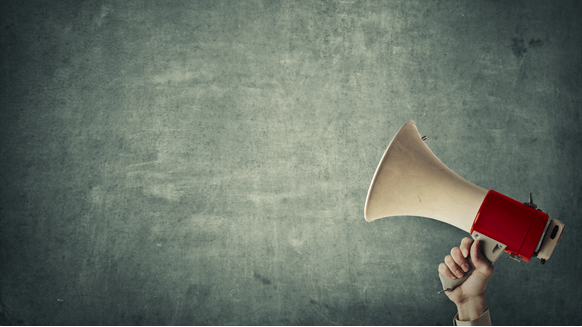 Armed with scare tactics and social media, professional pipeline protesters are requiring the energy industry to use advanced communication to silence their claims.
The following is the second of a two-part series. Click here for the first part.
As evidenced by the overwhelming opposition to the Dakota Access and Keystone pipelines, pipeline protests around the nation are beginning to spiral out of control. Up against professional protestors that have proven their ability to stop a project in its tracks, the energy industry is finding that it now must be armed with modern-day tools to effectively quash social unrest.
Professional protestors will continue to proliferate, leaving a trail of delayed or denied oil and gas projects in its wake, said Jim Sisco, president and founder of ENODO Global, a consulting firm specializing in risk analysis and population-centric engagement, to Rigzone.
"Companies can avoid these conflicts if they get in front of them, but many don't want to make the investment up front. Mentally, historically, philosophically – the mindset has always been to go ahead with the project and deal with the fallout if it happens, but hopefully it does not," he said. "But hope is a poor planning tool."
Many citizens protest because they lack basic information about a project, he said. To counter this issue, pipeline companies and operators need to proactively share their plans and engage with the public before getting started. This enables companies to address public concerns, control misinformation and mitigate protests before they get out of hand.
"It is fear that drives protests. Fear evolves from not knowing," Sisco said. "Companies do not have strategic communication plans that effectively articulate project goals and objectives and how they are going to accomplish them. If they did, and messaged them on social media, it would counter or drown out the activists. Show me one company that is proactively engaging in or that can manage in the social media environment and I would argue there are none."
Finding Solutions from a War
As a former intelligence officer in the U.S. Navy during the 2009 Operation Enduring Freedom mission, Sisco was charged with integrating U.S. Special Forces into communities in Afghanistan. For the troops to be accepted, they had to find a common denominator with the Afghan people and earn their trust.
He helped create a process to determine a community's identity and basic needs, which enabled units to connect with people on a grassroots level. After coming to understand that the majority of Afghans identified themselves as farmers and struggled with failing crops, Sisco leveraged agricultural development specialists to introduce low-cost, agrarian-based projects, which increased agricultural yields by 350 percent.
That success was followed by a 10-fold reduction in roadside bombs in some of the most insecure districts of the restrictive Kandahar province, he said.
Over a relatively short period of time, U.S. troops were accepted by the local Afghan communities and allowed to carry out their mission.
"Companies that invest and have good relations with communities are more successful in the long run. That's the bottom line," he said.
Modern Day Tactics
Social risk, when properly understood, can be measured, forecasted and mitigated, Sisco said.
"Until a company understands how they are impacted by social risk, they will continue to look at things through the traditional lens."
That lens includes standard practices that are no longer sufficient to stamp out conflict, Sisco said. He explained: Business intelligence is largely driven by geopolitical factors and tends to be geared toward formal institutions and business elites. Security measures focus on protecting assets and personnel, sometimes creating physical and psychological barriers between a company and communities. Public relations strategies tend to be reactive in nature, and corporate social responsibility programs often overlook the true needs of a community and can actually cause a rift between a company and local people.
1
2
View Full Article