Protesting Pipelines Is Becoming A Growing 'Industry'
|
Tuesday, September 19, 2017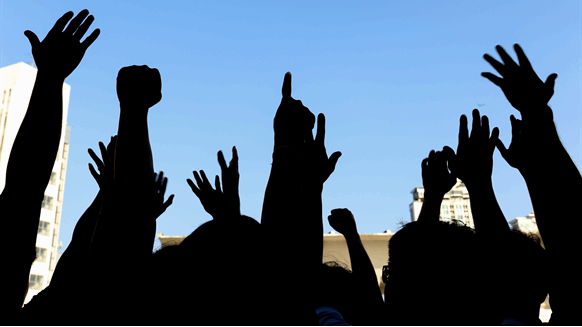 Protesting pipelines is becoming a growing 'industry' fueled by scare tactics and social media.
Similar protests occurred against hydraulic fracturing in multiple states when environmental groups claimed the practice contaminated local water supplies and caused air pollution. Word spread through social media channels like wildfire, and before long, cities such as Denton, Texas – the birthplace of hydraulic fracturing in the Barnett shale – were outlawing the practice altogether. (Texas Gov. Greg Abbott later made it illegal for local communities to make such decisions when he signed H.B. 40 into law in 2015.)
It was only when operators began holding open dialogues with communities about their plans, offering clear and transparent explanations about hydraulic fracturing and answering questions and concerns, that protests began to subside.
Eliminating Pipelines, Eliminating Energy
A 2017 study by Consumer Energy Alliance, prompted by the growing number of large-scale pipeline protests, shows that if planned oil and gas pipelines were prevented from being built, the consequences to the country would be dire on multiple levels.
The "Families, Communities and Finances: The Consequences of Denying Critical Pipeline Infrastructure" study determined that: The failure to permit and construct new pipeline infrastructure and the inability to obtain permits and approvals for coal, natural gas, nuclear and petroleum-fired electricity generation power to maintain the nation's existing power generation would create a shortfall of one-third of the electricity generation needs from the overall U.S. electricity market by 2030.
To put that into perspective, a total of 12 states – California, Florida, Illinois, Ohio, New York, Texas and all of New England – would be in a permanent blackout.
"If you follow the logical path of halting pipeline construction, you are actually hurting the people who can least afford to pay higher amounts for electricity, as prices would obviously significantly increase," Holt said.
The chances of pipeline construction stopping are unrealistic, however the price tag for security and cleanup from protests, not to mention the political ramifications, can significantly delay or shut a project down altogether, Sisco said.
Because these high costs and derailments are typically not factored into budgets, pipeline companies and operators must be armed with the right tools to effectively quash social unrest, and that means adopting a new set of strategies that go well beyond traditional public relations tactics.
Read about evolving strategies for effectively dealing with industry opposition in a social media world on Rigzone tomorrow.
1
2
View Full Article
Generated by readers, the comments included herein do not reflect the views and opinions of Rigzone. All comments are subject to editorial review. Off-topic, inappropriate or insulting comments will be removed.