China's CNOOC Begins Oil Partner Hunt in Mexico Deep Waters
by Bloomberg
|
Aibing Guo & Adam Williams
|
Friday, September 15, 2017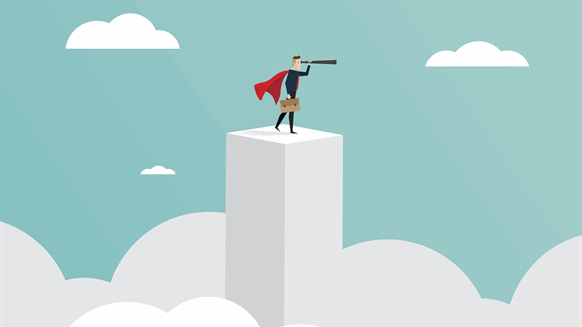 CNOOC is searching for partners to develop oil prospects deep into the Gulf of Mexico as the Chinese giant extends its global reach.
(Bloomberg) -- Cnooc Ltd. is searching for partners to develop oil prospects deep into the Gulf of Mexico as the Chinese giant extends its global reach.
After bidding alone for exploration rights in Mexico's first-ever deep-water auction in 2016, Cnooc is seeking deals known as farmouts, a common type of joint venture where a stake in an oil prospect is exchanged for help with drilling and production. The company has yet to choose partners, a Beijing-based spokeswoman for Cnooc said Friday.
China, the world's biggest oil consumer after the U.S., has sought a foothold in crude production everywhere from Africa to Canada as it looks to ensure supplies to its fast-growing economy. Several Latin American countries like Venezuela and Brazil have taken advantage of China's thirst for crude to secure investments or loans that haven't always been easy to obtain elsewhere.
Cnooc is the first foreign producer to seek a farmout in Mexico since the opening of the country's oil industry to competition, following decades of a monopoly in the hands of state-owned producer Petroleos Mexicanos.
"It makes sense" that Cnooc would seek a partner, Juan Carlos Zepeda, Mexico's oil commissioner, said in a phone interview from Mexico City. "It's logical because in deep waters, companies normally develop the projects in consortium groups or partnerships."
If Cnooc seeks a partner to act as operator in one or both of its deep water oil areas, it would have to be approved by the country's oil regulator, Zepeda said.
Ultra-Deep
The company was awarded two blocks just south of the U.S.-Mexico maritime border in an area known as the Perdido Fold Belt, where Mexico estimates the bulk of its untapped oil potential is located. It's one of the deepest exploration areas in the world.
Sixty-six companies have won rights to develop oil and natural gas in Mexico since the country passed final legislation to end the Pemex monopoly in 2014. The new oil and gas contracts could bring in as much as $59 billion in investment for the country, Energy Minister Pedro Joaquin Coldwell said last month.
Cnooc, which has been an active participant in other Mexico oil auctions, is one of 16 companies qualified to bid to partner with Pemex in three fields where the country's state-owned operator is seeking joint ventures next month. In the Dec. 2016 deep water auction, Cnooc was the only company that won oil areas as a lone bidder, while companies such as Total SA, Exxon Mobil Corp., and Chevron Corp. won rights to develop Mexican crude as part of consortium groups.
To contact the reporters on this story: Adam Williams in Mexico City at awilliams111@bloomberg.net; Aibing Guo in Hong Kong at aguo10@bloomberg.net. To contact the editors responsible for this story: Reg Gale at rgale5@bloomberg.net Carlos Caminada, Jim Efstathiou Jr.
Generated by readers, the comments included herein do not reflect the views and opinions of Rigzone. All comments are subject to editorial review. Off-topic, inappropriate or insulting comments will be removed.