What Kind of Salary Potential Do Geotechnical Engineers Have?
by Rigzone Staff
|
Friday, September 08, 2017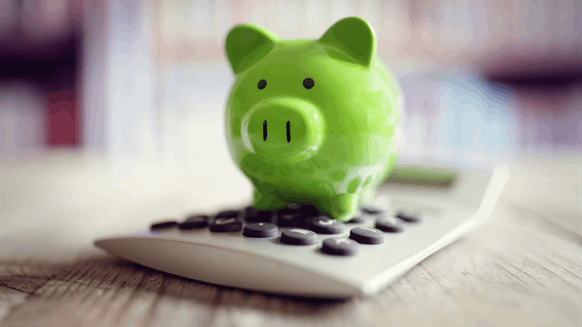 Rigzone explores the money geotechnical engineers can make.
Geotechnical engineering falls under the umbrella of and is considered a specialty of civil engineering. Geotechnical engineers deal with the mechanics of soil and rock and how that applies to the development of human kind … think soil sampling, soil testing and soil characterization, for example.
Geotechnical engineers spend a lot of time devising ways to protect people, property and the environment from assorted hazards. They make decisions that can yield major ramifications in terms of safety and environmental protection. Given the weight of the responsibilities that they take on, what are the monetary rewards?
Salaries for geotechnical engineers will vary depending on level of expertise, region and employer, but demand for the profession is high, according to Dr. Cumaraswamy Vipulanandan, professor in the department of civil and environmental engineering at the University of Houston. He is also director for both the Center for Innovative Grouting Materials and Technology and the Texas Hurricane Center for Innovative Technology.
"Demand [for geotechnical engineers] is good and pay is on the higher side," Vipulanandan told Rigzone. "My best estimate at the moment based on experience and educational background is that geotechnical engineers can have a starting salary of $70,000 and higher."
According to Payscale, on average, a geotechnical engineer in the United States can make an average of $65,000 annually. This ranges from more than $48,000 to about $89,000.
Figures from Glassdoor, which were updated in July 2017, show that the national average salary for geotechnical engineers is just shy of $67,000. In some regions, that salary is a bit higher. In Houston, for example, the average salary is $68,412.
"Without geotechnical knowledge, you cannot do any type of design," said Dr. Vipulanandan. "This field will continue to grow."
If Dr. Vipulanandan's words are any indication, it parallels the thoughts of the author of a January 2015 Forbes article in which the author states his friend informed him of a shortage of experienced professionals in the field of geotechnical engineering. Therefore, employers weren't even seeking master's degree geotechnical engineers for employment – a four-year degree in civil engineering from an accredited school seemed to be enough. The article even suggested that women and minorities had an even better chance of landing the job.
The icing on the hypothetical cake? Even just a one-year master's degree in geotechnical engineering could mean a salary 20 percent higher – factor in increasing future salary projections and profit-sharing, six-figure salaries are possible.
Generated by readers, the comments included herein do not reflect the views and opinions of Rigzone. All comments are subject to editorial review. Off-topic, inappropriate or insulting comments will be removed.