LNG Glut May Flip to Deficit as Cheniere Sees China Growth
by Bloomberg
|
Naureen S. Malik & Anna Shiryaevskaya
|
Friday, September 08, 2017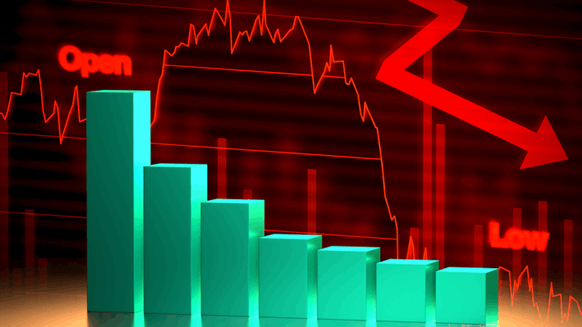 The global glut plaguing LNG markets may start to dwindle in 5 years, threatening to spur a deficit equivalent to twice the output of leading producer Qatar.
(Bloomberg) -- The global glut plaguing liquefied natural gas markets may start to dwindle in five years, threatening to spur a deficit equivalent to twice the output of leading producer Qatar.
New projects are needed to fill the shortfall, with demand for the super-chilled fuel forecast to double in the 20 years to 2035, Cedigaz, a Paris-based industry research group, said in its LNG Outlook. Buyers in Asia are boosting use of the fuel at a "staggering" pace, Jack Fusco, chief executive officer of U.S. exporter Cheniere Energy Inc., said in a Bloomberg Television interview.
While plants currently in operation or being built will add to global oversupply, aging facilities and shrinking resources in some areas mean capacity will start declining after 2021. That's a boon for companies from Royal Dutch Shell Plc to Tellurian Inc. and Novatek PJSC looking to invest in new production in the next decade to meet demand.
"The continuous growth of the LNG market will leave a large margin for the implementation of new projects," Cedigaz said in the report emailed Thursday.
The U.S. shale boom will make the country the biggest LNG producer by the end of the period, according to the Cedigaz report. Output will end in some nations such as Trinidad and Tobago.
"I foresee that the LNG market needs at least a hundred million tons of new liquefaction capacity above what's under construction today in order to meet demand needs of the market by 2025," Meg Gentle, chief executive officer at Tellurian, said by phone Thursday. "Demand is growing more than people expected."
Global LNG capacity is expected to peak at 387 million tons a year by 2021-2022 from 288 million tons this year at existing or under-construction plants, Cedigaz said. Trinidad and Tobago, the world's ninth-biggest producer, will stop production in 2029. The Atlantic LNG venture in the Caribbean nation has already curbed output and cut its workforce due to feed-gas shortages.
Algeria, Indonesia, Malaysia and even Australia, which next year will add more capacity than any other nation, will see declines in output by the end of the next decade. By 2035, new LNG projects will be required in all regions, with additional capacity needs estimated at 154 million tons, according to the report. Qatar produces 77 million tons a year.
While the oversupply lingers, increases in Australian and U.S. capacity will shake up the list of the biggest producers. The outlook is based on stable production at Qatar, though the nation's decision to boost output by 30 percent to 2024 "could change the game," Cedigaz said.
The World's Biggest LNG Capacity Holders and Producers: 2017 Top 10 2020 Top 10 2035 Top 10 Qatar Australia U.S. Australia Qatar Australia Malaysia U.S. Qatar Indonesia Malaysia Russia Nigeria Russia Canada U.S. Indonesia Mozambique Algeria Nigeria Nigeria Russia Algeria Malaysia Trinidad & Tobago Trinidad & Tobago Indonesia Oman Oman Papua New Guinea
Source: Cedigaz
LNG imports are set to increase to 503 million tons by 2035 from 243 million tons in 2015, according to the report. Asia will remain the biggest LNG import region. New markets, such as Bangladesh, Indonesia, the Philippines and Vietnam, will import almost 40 million tons in 2035, nearly as much as Europe in 2015.
With assistance from Ryan Collins. To contact the reporters on this story: Anna Shiryaevskaya in London at ashiryaevska@bloomberg.net; Naureen S. Malik in New York at nmalik28@bloomberg.net. To contact the editors responsible for this story: Lars Paulsson at lpaulsson@bloomberg.net Andrew Reierson, Rob Verdonck.
Generated by readers, the comments included herein do not reflect the views and opinions of Rigzone. All comments are subject to editorial review. Off-topic, inappropriate or insulting comments will be removed.