Big Oil Says It Still Loves North Sea Despite Asset Sales
by Bloomberg
|
Rakteem Katakey
|
Wednesday, September 06, 2017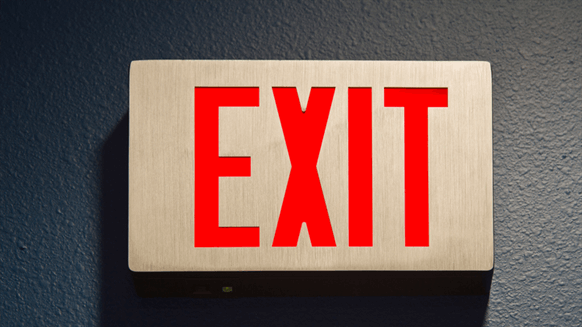 Europe's biggest energy companies have a message for the aging UK North Sea oil industry: We may be selling assets, but that doesn't mean we're heading for the exit.
(Bloomberg) -- Europe's biggest energy companies have a message for the aging U.K. North Sea oil industry: We may be selling assets, but that doesn't mean we're heading for the exit.
The North Sea will always be " one of the great basins," said BP Chief Executive Officer Bob Dudley. Royal Dutch Shell Plc will keep investing in a place where it has " deep roots," said CEO Ben van Beurden. Total SA offered more than just words, with a $7.45 billion deal that was a vote of confidence in the region last month.
Like many 40-year-olds who are past their prime and contemplating a long slide into decrepitude, the North Sea would certainly welcome a few kind words from some old friends. While a flurry of new oil fields this year brings back memories of its former vigor, oil production in the region is just a third of its 2.9 million barrel-a-day peak almost 20 years ago. Deep cuts to jobs and investments during the crude-price slump mean the future looks less than rosy.
Still, big producers like Shell see the opportunity to keep generating profit if the region's industry can combine new technology with the vast infrastructure of drilling rigs, tankers and processing plants already in place to cut costs.
"The North Sea has a fine and proud history," and its workers have shown time and again their ability to innovate and improve, Shell's van Beurden said. "But the work is not done. The basin still needs to earn its right to grow."
The extent to which the North Sea's glory days are long past was evident in the nostalgia-tinged speeches on Tuesday at the Offshore Europe conference in Aberdeen, Scotland -- the regional hub.
Old Frontier
"This was my home back when I was a production engineer in the 1980s," said BP's Dudley. "It's where my son was born. Around that time Aberdeen was the new frontier -- showing the world how to explore and operate in some of the harshest conditions anywhere on the planet. It's where many of the great innovations of the offshore industry began."
Back then, the North Sea represented the industry's cutting edge and a vital source of new supply in a world reeling from the 1973 Arab oil embargo and the rising power of the Organization of Petroleum Exporting Countries. The U.K. pumped almost 5 percent of world oil supply in the mid-80s -- on a par with OPEC-member Iraq today. Now, the region accounts for just 1 percent of the total and U.S. shale explorers have seized the mantle of high-tech cartel-busting upstart.
Many major companies have been reducing their presence in the North Sea, either to free up more money to invest elsewhere or simply because the oldest fields are running dry. Shell this year agreed to offload a package of fields to private-equity backed Chrysaor Holdings Ltd. and removed the platform from the Brent Delta field, oil from which once underpinned the international crude benchmark.
Despite headlines like these, Shell "intends to invest hundreds of millions of dollars a year in the area over the coming years," van Beurden said.
BP, which sold its stake in one of the U.K.'s most important pipeline networks in April, is focused on waters west of the Shetland Islands. A large discovery by Hurricane Energy Plc there shows "the prospect of major new resources," Dudley said. His company started output at the Quad 204 project in May and is redeveloping the aging Schiehallion and Loyal fields, all of which will help the company double its output in the region by the end of the decade.
Fourteen projects including Quad 204, Total's Edradour and Glenlivet fields and EnQuest Plc's Kraken put the North Sea on track for the biggest year of startups in a decade. Those fields will pump as much as 12 percent of the U.K. continental shelf's 1.9 million barrels equivalent a day of oil and gas output next year, according to data from consultant Wood Mackenzie Ltd.
However, most of those fields are the result of investments made before oil prices slumped from above $100 three years ago to about $50 today. Since then investments have fallen dramatically, said Catherine Macgregor, drilling group president at oil-services giant Schlumberger Ltd. Brent crude, the global benchmark, was 50 cents higher at $53.88 a barrel as of 11 a.m. in London.
"If you look at development drilling, it fell this year to its lowest level since the 70s," Macgregor said. "Without fresh investment the U.K. will experience a significant decline in production post 2020."
1
2
View Full Article
Generated by readers, the comments included herein do not reflect the views and opinions of Rigzone. All comments are subject to editorial review. Off-topic, inappropriate or insulting comments will be removed.
RELATED COMPANIES