How to Help Manage Oil and Gas Labor Force Volatility
by Kenneth M. Landgren
|
SAP Oil & Gas
|
Friday, September 01, 2017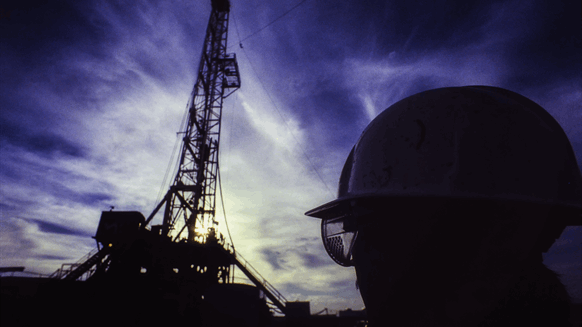 A connected workforce is a system that integrates all data into one solution.
This commentary presents the opinions of the author.
It does not necessarily reflect the views of Rigzone.
Oil price volatility over the past few years has unsurprisingly slowed the demand for long-term projects. The impact to the oil and gas workforce has been significant—many organizations have laid off large numbers of full-time employees, opting instead for the flexibility and scalability made possible by hiring temporary labor, consultants, independent contractors or project-based workers.
Ken Landgren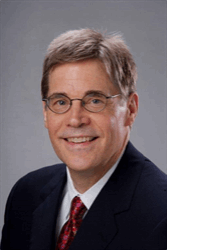 Industry Director, SAP Oil & Gas
This staffing model persists even as the industry shows signs of pick up today, and can create challenges for talent management, project staffing and job site safety. In fact, a 2013 Accenture report found contingent labor can make up nearly half of a company's workforce and is typically under-managed, under-utilized and under-optimized.
To address this complexity and its costliness, companies have an opportunity to connect supply and demand into a single source of truth to more easily track, manage and support workers across the organization – ultimately saving their organizations time and money. A connected workforce is a system that integrates all data into one solution, which can include everything from employee profiles to safety records, personal health and mobility status and security and safety information, among others.
The benefits of a connected workforce span many facets of the organization, including:
Knowing Your Talent: Organizing talent pool across the organization
Live Workforce Management: Ensuring worker safety with real-time tracking
Process Optimization: Using analytics to constantly improve
Knowing Your Talent
Oil and gas workers need various training certifications due to safety and regulatory standards in the industry. This variance adds complexity to the staffing process and to the management of basic work requirements like identify verification, security access and work-hour recording.
Project managers first analyze the workforce requirements for an upcoming job. For example, a deep-water drilling project may entail a mix of reservoir engineers, welders, divers and geologists, all of whom are needed at different times throughout the project. A connected workforce solution allows project managers to seamlessly create a statement of work summarizing the project plan and workforce needs, then select the staff from a pool of available workers, and finally schedule them to be on site at the specific time they're needed—all from one platform and one source of data.
Live Workforce Management
Once a project is underway, real-time communication with workers on the job can be challenging, but it's crucial to ensure they are following proper procedures and working safely in hazardous and dangerous environments. Digitally connecting project managers to employees using sensors and mobile devices helps build a dialogue that can increase employee satisfaction, protect against fatigue and increase on-the-job safety.
For example, a worker can be fitted with sensors that monitor his heart rate and posture, along with a sensor that detects the presence of hazardous gases. Real-time data is available via a dashboard, where a project supervisor can oversee the status. Should the gas levels rise to an unsafe level, the supervisor can see where the employee is and deploy rescue crews directly to his location, saving time and ultimately creating a safer work environment.
Process Optimization
Overall, the ultimate goal is to ensure projects are completed on-time and on-budget while maximizing resources. In today's data-rich business environment, utilizing automation tools that track worker performance, resource utilization and costs can be reviewed on the back-end, often in real time, giving companies the competitive edge to assess their procedures and make corrections that benefit their bottom line.
In the safety example above, incident reports can be generated that make it possible for companies to assess their safety performance to help make improvements and lower cost. But this is just one example; analytics make it possible to more fully understand and improve the organization's performance for project staffing and job-site management as well.
Embracing Change
Employing the right systems to manage manpower is a crucial step to help organizations better plan, deploy talent and analyze efficiency. While project managers can likely speak to the benefits of connected workforce adoption, it is essential to the success of a connected workforce strategy that senior leadership also recognize the value of investing in these tools. Oil and gas organizations that prioritize implementing total workforce management processes today stand to be clear leaders in the increasingly digital workplace of tomorrow.
Ken Landgren is the Industry Director for Oil and Gas in SAP. He has more than 35 years of experience in upstream oil and gas. He retired from Schlumberger, where he held field management, engineering management and marketing management positions, and joined SAP in 2010.
Generated by readers, the comments included herein do not reflect the views and opinions of Rigzone. All comments are subject to editorial review. Off-topic, inappropriate or insulting comments will be removed.