Ask the Careers Editor: Grad Degrees; Industries Attracting Oil, Gas Talent
by Valerie Jones
|
Rigzone Staff
|
Friday, September 01, 2017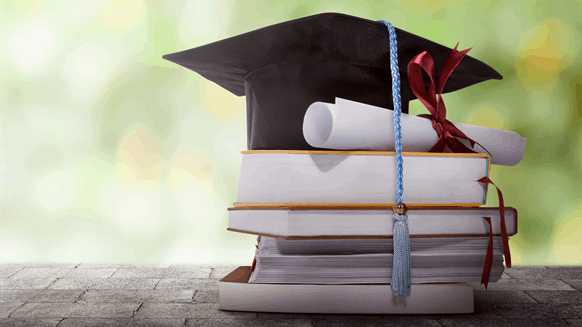 In this installment of 'Ask the Careers Editor,' we answer questions about master's degrees and what industries are snatching up oil and gas talent.
Ask the Careers Editor is a platform in which our readers can get answers to all their employment-related questions in oil and gas. Questions are generated by readers or are common industry questions we've heard in the past. Through this series, we hope to equip you with knowledge that will help you be successful in your job search and subsequent employment.
Valerie Jones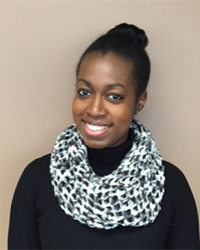 Senior Editor, Rigzone
Q: I am currently working as a senior drilling engineer for a service company. I was accepted to a master's program in petroleum engineering. My dilemma: if I quit my job and go back to the university, then I will spend my savings in postgraduate education. In this current downturn, it seems to be a waste of money. Do you think a postgraduate degree in Petroleum Engineering will pay off the investment or should I just rely on experience and company training? Will it be better to choose a postgraduate degree in a more general area such as business or sustainability?
A. I can't really tell you whether or not to pursue a graduate degree or which one to pursue, as that is a personal decision. However, salary potential for petroleum engineers is on the high side. According to Payscale's 2016-2017 college salary report, petroleum engineers who hold bachelor's degrees have the highest salary potential of any degree in the U.S. at 96,700 for early career and $172,000 for mid-career (those with more than 10 years of experience). Of course, master's degree holders stand to make a bit more, but some studies have shown that the pay differential is not prevalent until mid-career. You mentioned that you are currently employed in industry. As hiring for drilling engineers has not yet picked up to the rates of say, a few years ago, I would suggest you carefully consider your ROI on pursuing a graduate degree before quitting your job. Best of luck to you!
Q: I was wondering for ex oil and gas people who no longer want to be part of it, what types of industries have they moved on to? Does Rigzone have any worldwide stats on the subject matter?
A: Actually, we do. Rigzone just published results from its recent global worker exodus survey in which we explore which industries laid off oil and workers migrated to. Though these figures are based off of respondents who left the industry after being laid off, it still provides insight to your question. According to the survey, the majority of oil and gas workers went to the following industries:
Construction (23.6%)
Manufacturing (10.1%)
Sales (5.8%)
You can read more about all the industries here.
If you are looking for a job in oil and gas, currently working in oil and gas or have even retired from the industry and have an employment-related question, send them to me at Valerie.Jones@rigzone.com. Please include "Ask the Careers Editor" in the Subject Line.
All responses are given in good faith. It is your responsibility to ensure any particular role or course of action is suitable to you. Rigzone does not guarantee employment of any kind. For full details of our terms under which you agree to be bound, please see https://www.rigzone.com/terms.asp.
Generated by readers, the comments included herein do not reflect the views and opinions of Rigzone. All comments are subject to editorial review. Off-topic, inappropriate or insulting comments will be removed.