How to Get a Job as Geotechnical Engineer
|
Thursday, August 31, 2017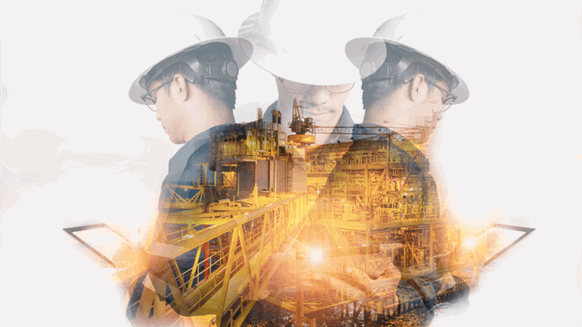 It takes more than a degree to land a geotechnical engineering job.
Geotechnical engineering, which falls under civil engineering, explains the mechanics of soil and rock and how it applies to the development of human kind.
Geotechnical engineers can find jobs in many fields, including oil and gas. But what does it take for one to become a geotechnical engineer? Glad you asked. Keep reading.
Skills and Education
If you want to work as a geotechnical engineer, you'll need at least a bachelor's degree. Not surprisingly, those with master's degrees stand to make a higher salary. Still, there are work opportunities for those with graduate degrees and undergraduate degrees.
"Our students now are not only involved in the engineering side, but they also have to have some involvement in the planning side," Dr. Cumaraswamy Vipulanandan, professor in the department of civil and environmental engineering at the University of Houston, told Rigzone. "How do we implement this? We can design things, but we have to have a passion for how to implement it with the resources we have. We have to have a broader perspective than just engineering. That's what I teach in my classes."
According to Dr. Vipulanandan, geotechnical engineering is different in that students have to become familiar with natural materials (the earth, soil) as opposed to human-made materials (concrete, steel). This includes how to characterize and engineer soil and understand the behavior of the materials. His students also learn about foundation engineering, exploring the interface between the structure and the ground.
And while technical knowledge is great, Dr. Vipulanandan said it takes more to be a good geotechnical engineer.
"Students need to know how to manage projects," he said. "This includes how to manage projects, time, people and instruments as well as what needs to be monitored."
Opportunities in Geotechnical Engineering
There's good news for those looking to work in the midstream sector. Many pipelines are part of geotechnical applications because they're buried in the ground. Geotechnical engineers have to research how to avoid interfering with installation of the pipelines.
Job candidates with geotechnical engineering experience already will have the advantage over ones with no experience.
"One hundred percent build up your work experience while studying, even if it's a one- to- two-week placement, it shows willingness and dedication to pursuing a career," said Scarlett Mummery, an offshore geotechnical engineer from Suffolk, England. "Work experience also leads to contacts within the industry and in the best case scenario, potential future employment. The industry is competitive due because of the amount of redundancies and cutbacks with the recent downturn, so work experience may be a route to a permanent role."
Mummery also spoke of the difference in offshore geotechnical engineer work and onshore.
"Speaking from an offshore perspective, it takes a strong personality, hard work – both physically and mentally – and a great sense of humor," Mummery told Rigzone. "The offshore environment is not for everyone … you can be away for long periods of time. Do not be afraid to get your hands dirty as I can assure you by the end of a shift, you will be covered in sweat, oil and mud. But it's a fantastic job with endless possibilities."
Generated by readers, the comments included herein do not reflect the views and opinions of Rigzone. All comments are subject to editorial review. Off-topic, inappropriate or insulting comments will be removed.