Maersk Stands to Get Another $7.5 Billion for Energy Divestments
by Bloomberg
|
Christian Wienberg
|
Monday, August 21, 2017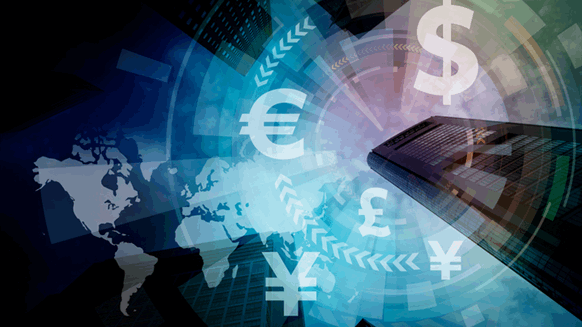 Now that its oil and gas unit has been sold, Moller-Maersk A/S is planning separate divestments for the three remaining bits of what used to be a combined energy division.
(Bloomberg) -- Now that its oil and gas unit has been sold, A.P. Moller-Maersk A/S is planning separate divestments for the three remaining bits of what used to be a combined energy division, with estimates valuing those businesses at $7.5 billion in total.
The owner of the world's biggest container shipping line said on Monday it agreed to sell its oil and gas unit to Total S.A. for a combined $7.45 billion, with two-thirds of the amount being paid in the form of shares in the French company. Maersk said in June last year it was looking for ways to divest all of its energy business, which also comprises drilling, tankers and supply service units.
"We're looking at each of these businesses individually," Maersk CEO Soren Skou told Bloomberg Television's Francine Lacqua on Monday. "I don't think there's a case for combining them and selling them off as one."
According to David Kerstens, an analyst at Jefferies in London, the three remaining energy assets could bring in $7.5 billion, he said in a note. He estimates the drilling unit might fetch $4.7 billion, with the tankers division likely to generate $1.3 billion and the supply service unit $1.4 billion. Kerstens says the units "are expected to be separated through listings, mergers or joint ventures" before the end of next year.
Maersk ended up getting more for its oil and gas business than most analysts had expected. In a June 14 note, Jefferies estimated the value of Maersk Oil at about $7.1 billion. Analyst estimates compiled by Maersk showed the consensus view was the business would be sold for about $6.27 billion.
Monday's announcement shows Maersk might also be ready to accept equity as payment for its other energy units, according to Frode Morkedal, managing director at Clarksons Platou Securities AS. That model may help it achieve better prices than in some previous transactions, he said in a note to clients. In a number of recent divestments, including the sale of its liquefied gas tankers, Maersk struck a deal just before the market recovered, according to the analyst.
"The willingness to accept shares as compensation in M&A transactions indicates to us that the remaining energy businesses could also be sold earlier rather than later without giving up the potential upside in these segments," Morkedal said.
"We are impressed by the speed of execution to simplify Maersk Group and unlocking the previous conglomerate discount," he said. And while the company said it was still waiting for the usual regulatory approvals, Danish Energy Minister Lars Chr. Lilleholt said in an interview in Copenhagen he predicts the deal will go through.
Pending Approval
"I expect it to succeed," Lilleholt said. "Maersk wouldn't find a buyer that isn't able to meet the obligations" that come with such a transaction, he said.
Skou said Maersk's management is "working hard" to find ways to separate the other energy units from the conglomerate. He also signaled it was unlikely the company would redirect any proceeds from divestments into new acquisitions. Maersk has yet to integrate Hamburg Sued, which it agreed to buy in December.
"I don't see us doing any other large or significant acquisitions in the foreseeable future," Skou said.
Shares in Maersk soared as much as 5.7 percent on Monday, and traded 3.9 percent higher at 13,300 kroner at 3:31 p.m. in Copenhagen. Skou said "a material portion" of the almost $5 billion Maersk is getting in Total share capital will go to the Danish company's equity investors as an extra dividend, with the distribution timeline set to run through 2019.
Finding Buyers
Management has given itself until the end of 2018 to divest all its energy units, after deciding in the middle of last year it wanted to focus on its transport operations. Skou said he looked at "various options" for the oil and gas unit, including "everything from IPO and also other possibilities." He also said demand for such assets is growing.
"There's been lots of energy assets for sale, in the North Sea in particular," Skou said. There haven't been "so many transactions, but they are starting to come," he said. "So more is happening, clearly."
1
2
View Full Article
Generated by readers, the comments included herein do not reflect the views and opinions of Rigzone. All comments are subject to editorial review. Off-topic, inappropriate or insulting comments will be removed.