What Kind of Salary Can You Get as an Electrical Engineer in the US?
by Rigzone Staff
|
Friday, August 18, 2017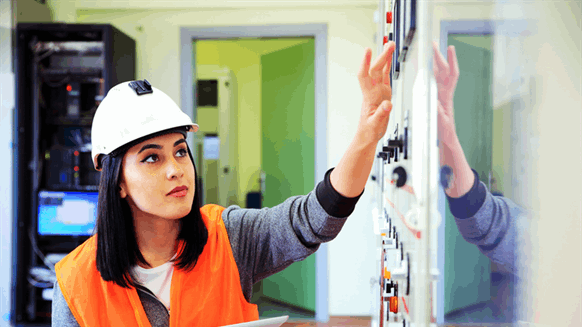 Rigzone explores potential salaries of electrical engineers in the United States.
A main draw of jobs in the oil and gas industry is the competitive salaries that are available. And those working in the field of electrical engineering in the United States can make a respectable salary starting out and end up making six figures.
Electrical engineers are responsible for designing, developing, testing and supervising the manufacturing of any device that uses electricity.
Those desiring work as electrical engineers need at least a bachelor's degree. Many companies will require a master's degree or even a doctoral degree. Not surprisingly, the higher your degree and experience level, the more money you stand to make.
According to Texas A&M University's Spring 2016 salary survey, electrical engineers with a bachelor's degree make an average of $68,000 per year while master's degree graduates make an average of $86,000 per year.
Salaries for electrical engineers range from $54,515 per year to $106,499 per year, according to May 2017 data from Payscale. Average yearly salary is $72,602.
Generated by readers, the comments included herein do not reflect the views and opinions of Rigzone. All comments are subject to editorial review. Off-topic, inappropriate or insulting comments will be removed.